Metals Prices Sink; Money Metals Open on Pres. Day for Bargain Hunters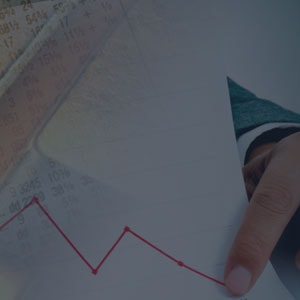 The precious metals enter the new week battered after last week's trading left at the low end of the price ranges where they have hovered over the past two months. Stock markets and the U.S. dollar remain strong -- contradicted by interest rates on the 30-year Treasury rising to 3.18% -- the highest level in nearly a year.
Open interest in the gold and silver futures markets is hinting a move in prices may be in the offing. The problem is that the signals point toward moves in opposite directions -- an unusual situation. Gold has a bullish set-up with short positions held by commercial banks (JP Morgan et. all) low and speculative money on the sidelines. Silver open interest reflects what has often been a bearish set-up, with the commercial banks heavily short and speculators on the long side.
We wish good luck to the COMEX speculators, but are quite relieved not to be making leveraged bets on the short-term direction of these unpredictable markets. Buy and hold for the long terms is the better strategy for protection and profit.
When Will The Consolidation End?
The gold and silver markets entered the 21st month of what has been the longest consolidation period since the bull market began more than 10 years ago. Prices are mired in the same ranges where they have traded for months. Our specialists get lots of questions from customers wondering when the bull market trend in prices will resume.
We cannot provide a certain answer of course. Mass psychology plays a big role and is often behind markets moving contrary to the underlying fundamentals.
The 2008 financial crisis was a wake-up call for lots of people, and many sought safety in precious metals. People spent two and a half years on high alert and the flurry of activity drove gold prices to over $1,900/oz and silver to near $50. Now they are taking a bit of a breather.
Back to the question; what drivers will fuel the next move in metals and how big will the next influx of investors be?
There are plenty of possibilities, but we'll focus on something tried and true, namely policy out of Washington DC. We think the central planners currently in charge have a problem. Consumers aren't responding to their grand inflationary initiatives.
Partially because Fed Chairman Ben Bernanke lost the element of surprise. The first round of Quantitative Easing was bold. QE4, despite being unlimited in size and duration, has been received like a tired sequel. The $85 billion per month in currency creation will certainly have currency debauching impacts over time. However, in the short term, the U.S. dollar -- Bernanke's real target -- remains stubbornly strong.
The money printing is moving stock markets higher, and zero interest rates along with government guarantees on 90% of all new mortgages are boosting the housing market. But, these results are modest and superficial given the unprecedented amounts of stimulus injected.
Dig a bit deeper, and you'll find people aren't the enthusiastic consumers Bernanke and his accomplices in Washington DC want. Sentiment among small business owners, as reported in the NFIB survey, is stuck at recessionary levels. The rate of employment -- the percentage of people with jobs -- hovers at levels not seen since women entered the workplace en masse in the late 1960s. Real personal incomes continue to fall.
Of course, massive debt and deficits are at the core of our current malaise. That said, we don't expect leadership to suddenly acknowledge this truth and change direction. We expect them to escalate inflationary policy once again.
That's the nature of government after all -- when something isn't working double-down.
You can hear almost hear the escalation coming. Some ideas being floated in DC sound crazy, but if you are already printing $85 billion per month, guaranteeing 90% of all mortgages and interest rates are zero, maybe crazy is all there is left!
Politicians and central bankers want inflation -- and we expect them to do whatever it takes to get it. That means now, while markets are still quiet and consolidating, it is a great time to add to your bullion holding.
Potential Market-Moving News This Week
Money Metals Exchange is open and trading today though financial markets are closed for the President's Day holiday.
Here are some calendar items that may impact the metals markets:
Wednesday, Feb. 20th -- Producer Price Index. Inflation is currently showing up in stock prices. Prices for goods and services have been relatively flat in recent months and experts expect this week's PPI number to reflect that.
Thursday, Feb. 21st -- Existing Home Sales. Investors will find out if the massive government subsidy for housing is still improving sales.
Thursday, Feb 21st -- Philadelphia Fed Survey. The regional Fed reports on manufacturing activity have generally weakened in recent months. Not many expect that trend to reverse in this week's report.
---