Gold/Silver Prices Firming -- Will Fed Meeting Spark New Rally?
The metals markets enter the week with some constructive price action building. Both gold and silver have shown buying support below the current price levels and the technical charts are improving slightly.
The Federal Open Market Committee (FOMC) will meet on Wednesday and Fed Chairman Ben Bernanke will deliver a press conference shortly after it concludes. Investors will be watching closely as usual.
We expect Bernanke to reiterate his support for further Quantitative Easing and zero percent interest rates, given employment and other key measures of economic fundamentals continue to show weakness. He will almost certainly point once again at stock prices as a sure sign of how well his policies are working. Given that equity prices represent virtually the only success story the Fed has to tell, we don't expect Bernanke to undercut stock markets with any surprise announcements about reducing monetary stimulus..
Silver Industrial Demand Projected to Grow to Record Levels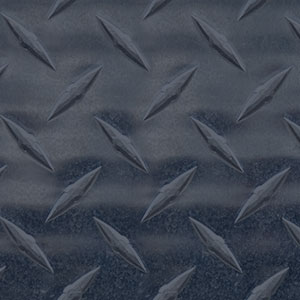 The Silver Institute forecasts that average annual demand for the white metal in industrial applications will average 483 million ounces from 2012 - 2014. This represents an increase of 53% annually compared to the demand seen over a decade ago (between 1992 and 2001). That is staggering growth in silver demand, especially since usage of refined copper fell more than 34% when comparing 2011 (the most recent year available) with the decade ending 2001.
Silver demand for medical, solar, and high-tech applications is exploding – more than offsetting the worldwide slowdown in manufacturing afflicting copper and other base metals.
Consider the Advantages of Switching to a Precious Metals IRA
Investor interest in self-directed precious metals IRAs is gaining steam. The firms offering self-directed accounts, such as New Direction IRA and Goldstar Trust, lack the marketing budgets of the giant brokerages peddling conventional IRAs. And most people planning for retirement still have not done much critical thinking about the dangers of making long-term investments in the usual menu of paper securities – stocks, bonds, and mutual funds.
But word is getting out. Growing numbers of people, aghast at the war being waged on the dollar by Congress, the Fed, and the financial industry, are encouraged to learn there is an alternative to conventional IRAs. Individuals can own tangible assets, including bullion and real estate, in self-directed retirement accounts.
Investors ready to make that break now may find their timing is particularly good. Stocks have recently outperformed gold and silver, but the equity markets look a little overheated here. The Dow Jones Industrial Average trades at all-time highs, and through Thursday had been up for 10 straight days.
Now could be an opportune time to convert paper gains into physical precious metals.
While gold and silver have dramatically outperformed over the past decade (a mega trend that remains intact), they have significantly underperformed over the past several months. Precious metals prices have gotten extremely oversold, with hedge fund and speculator short interest at record levels. Given that there has been no deterioration in the underlying fundamentals, investors should consider this period of relative weakness as a big opportunity to accumulate undervalued physical bullion.
If you have questions about owning physical gold, silver, platinum, or palladium in an IRA, please visit the IRA page on our website or give one of our Specialists a call; 1-800-800-1865.
Potential Market-Moving News This Week
As mentioned above, all eyes will be on the Ben Bernanke and the FOMC this week. We also expect some data on housing and the weekly report on new jobless claims to command attention.
Tuesday, March 19th — Housing Starts. Housing starts have been trending up since the beginning of 2011 – a byproduct of mortgage interest rates at historic lows. Starts remain nearly 50% below levels seen at the height of the housing market in 2007, but Bernanke and the Fed are certainly giving their all to reinflate that bubble.
Wednesday, March 20th — FOMC Meeting. The financial press will, as usual, parse every word and nuance of Bernanke's press conference. And why not? It is sad but true; Fed policy trumps most of the legitimate metrics for making investment decisions these days.
Friday March 21st — Jobless Claims. New claims fell slightly for the week ending March 9th.
---