It's a Pivotal Week for Precious Metals. Here's why...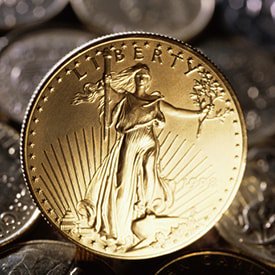 This week may prove pivotal for precious metals. During last week's trading, gold and silver prices dropped down to critical support levels established in 2011 and 2012 before rallying on Friday. The bulls would be well served to hold prices above these levels or else short traders might push futures prices toward even lower zones of support.
Investors gained a bit of breathing room Friday as prices recovered significantly based on a disappointing jobs report and news from the Bank of Japan. We will see this week whether these developments can push silver prices safely back above recent support levels.
Battered Metals Enter This Week with Some Strength
Last week's see-saw action in the markets looked familiar. Early on we saw Fed officials making the case for economic recovery and pointing at the stock market, suggesting the Federal Reserve may even throttle back on the $85 billion in monthly bond purchases. Metals prices dropped sharply in response.
But Thursday evening, the Bank of Japan announced a plan to double the supply of Yen over the next two years. The stimulus program, relative to Japanese GDP, will be roughly twice as aggressive as the Fed's own massive QE4.
Then on Friday the Bureau of Labor Statistics delivered a terrible jobs report. Suddenly the earlier rhetoric about economic recovery from the Fed looked questionable. Traders once again grappled with the notion that it will be more difficult for the Fed to withdraw monetary stimulus than officials admit.
The worldwide race for central banks to devalue continues and high stock prices are not supported by a healthy jobs market. Investors reversed direction and bought gold and silver on Friday. Gold gained nearly 2% in dollars and 3.5% in Yen terms.
The jobs report and news from Japan are significant, and could provide some continued boost this week. Metals bulls are looking for silver to recover and get above the $28 level (and ultimately $30) and gold to regain $1,600. Those are key levels for investors on the long side in the futures markets to begin feeling any real confidence.
Potential Market-Moving News This Week
Tuesday, April 9th – NFIB Small Business Optimism Index. Optimism ticked upward in February, but more recent consumer sentiment numbers show weakening and hiring appears stalled. This may not bode well for the March report.
Wednesday, April 10th – FOMC Minutes. Minutes from the March Federal Open Market Committee (FOMC) meeting arrive on Wednesday. As always, investors will parse the report for clues about the direction of policy. We may see posturing as if officials have a free hand, but we remain confident their options are actually very limited.
Friday, April 12 – Producer Price Index. The February PPI rose, based largely on energy prices. More recently, however, commodity prices have fallen. We may even see a slight fall in the index for March.
---