Stocks Outperforming Gold? Urgent Market Update...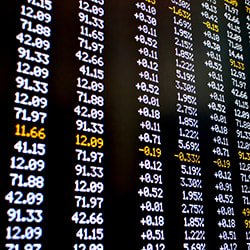 Stock markets, commodities, and precious metals all got a boost last week as the official statement following the Federal Open Market Committee (FOMC) meeting implied the Fed WON'T be withdrawing stimulus any time soon.
Gold and silver currently trade within striking distance of key levels: $1,500 for gold and $25 for silver. If prices can best those levels, additional short covering in the futures market should take prices up to the multi-year support levels of $1,550 for gold and $26 for silver that got broken last month. Closes above those levels would trigger momentum players to take the long side and suggest strongly that the final lows are in.
Even as retail buying remains strong, sentiment on the futures exchanges continues to be weak, however, and rallies in gold and silver prices may be stalled out by short-term traders selling to take profits near the major resistance levels mentioned above.
Fed Vows to Continue Massive Monetary Stimulus
At the same time the Fed announced it would stay the course on policy, the European Central Bank lowered a key interest rate by 0.25%. The news helped boost the S&P 500 to a new all-time record high last week and spurred the largest one-day rally in copper in nearly 2 years. Precious metals tagged along to a degree.
When the Fed originally embarked on QE and a zero-percent interest rate policy, precious metals were the prime beneficiaries. Since QE3, however, equities have stepped into the role as the main benefactors. Investors should not expect stock prices to continue outperforming gold and silver forever – nor for much longer, in our view.
Slight Improvements in Lead Times and Some Relief on Premiums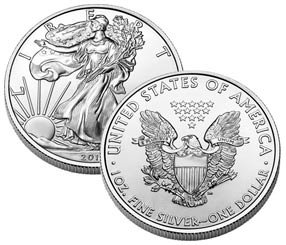 The demand for physical gold and silver spurred by the recent drop in prices has decimated inventory levels industry-wide and made it difficult for both wholesale and retail dealers to deliver quickly. Premiums rose sharply. Many dealers, including Money Metals Exchange, stopped accepting orders on certain popular items and quoted lead times greater than 4 weeks to deliver on many others.
Demand has since tapered back to levels where dealers, including Money Metals, can more confidently estimate delivery. This is good news for bullion investors. Money Metals actually reduced premiums on silver Eagles, Maple Leafs, and 90% dimes and quartersand shortened the lead time for many products.
That said, premiums remain well above the levels of a month ago, and inventories are still well short of what is needed to provide immediate shipment on most products. One-ounce silver rounds, 100-ounce silver bars, and 1-ounce gold bars currently offer the lowest premiums.
Investors trying to find fast delivery should take a look at 1-kilo silver coins from the Perth Mint, silver Austrian Philharmonics, Australian gold coins, and 1-oz gold bars.
Potential Market-Moving News This Week
Reports this week will include data on consumer borrowing, the Fed balance sheet, and the federal deficit:
Tuesday, May 7th – Consumer Credit. Everyone knows borrowing is fabulous for the economy, right? Look for fresh evidence that consumers have gone even deeper into hock to buy things they can't afford.
Thursday, May 9th – Fed Balance Sheet. Short term, investors aren't likely to care or pay much attention. Long term, we can't think of data with bigger implications to those who own precious metals.
Friday, May 10th – Treasury Budget. This monthly report projects how much new Treasury issuance will be needed to fund the federal deficit. Through March – six months into the fiscal year – the deficit totaled just over $600 billion. We are right on track for another trillion-dollar plus deficit.
---