It's time. I'm exposing these "rare" coin ripoffs...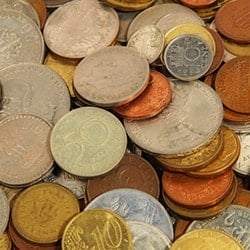 Rare Coin Shysters Busted!!
Let me share something with you.
Our dedicated staff at Money Metals Exchange has recently fielded more questions than ever from customers bombarded by precious metals ads on TV, radio, and the Internet – or phone calls from pushy salesmen – which end up being a pitch for some supposedly rare coin.
It turns my stomach.
I've personally spoken to several men and women who literally broke down and cried on the other end of the phone line after learning that their supposedly collectible coins had gone down dramatically in price – even as gold rose during the same period of time.
Of course, at Money Metals Exchange, we've always recommended people buy gold or silver bullion coins, bars, and rounds – because those are the best, most reliable of precious metals investments. We don't sell rare or numismatic coins, and we never will.
But frankly, I take it personally when I see honest Americans get suckered into buying these things… often paying two, three, or even four times a coin's true melt value.
These crooks make ALL precious metals dealers look bad. Their actions could even bring the regulators down on the whole industry, threatening the privacy and affordability of our products.
Enough is enough. I've decided that our company has a duty to expose rare coin scams on an ongoing basis.
As part of that educational effort, Money Metals Exchange has published the following three primers which you can access right now for free:
Please take a look at the above articles and get educated on this subject (if you aren't already). Knowing this information could save you from losing thousands of dollars… or more!
Here's the bottom line: unless you are a highly experienced collector with money to blow, stick with bullion investments that can be had for prices near the actual market price of the metal.
---