Gold/Silver Stagger into the Week as Bargain Hunters Go Wild...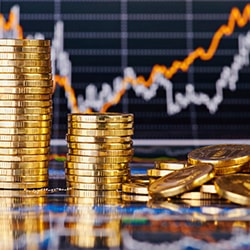 Precious metals stagger into the new week, battered by heavy selling following last week's Federal Open Market Committee (FOMC) meeting.
Fed Chairman Ben Bernanke announced the Fed could wrap up Quantitative Easing (QE) later this year if economy continues to strengthen. This posturing was apparently enough to persuade traders that the printing press is about to be mothballed. Sell everything!
It appears investors will find out exactly what pain tolerance Bernanke and his cohorts have. The day following the FOMC whispers about "tapering" QE, the bond market swooned to new lows for 2013, while the stock market had its worst day this year.
Bernanke has been crowing about rising stock prices and recovering housing markets as proof of the wisdom behind his inflationary policy. What if both of these economic bright points immediately begin to fade once the stimulus fueling them is withdrawn? As always, keep an eye on what the Fed actually does – not what it says.
That's certainly what our customers have been doing. In the past week, they were huge buyers of physical gold and silver. These price corrections are seen as big buying opportunities. Go to www.MoneyMetals.com or call 1-800-800-1865 to take advantage.
Before We Read the Last Rites of QE...
The idea that loose money in the form of low interest rates and debt monetization will end is silly. Who exactly is going to replace the Fed as practically the only willing buyer of newly issued U.S. Treasuries???
Although a recent Congressional Budget Office (CBO) report forecasts that the federal budget deficit will narrow to "only" $642 billion this fiscal year, the CBO also projects that the deficits will begin rising heading into the end of the decade – nearing the trillion-dollar level again. These CBO projections may prove to be overly optimistic. They have in the past.
In any event, the government will continue to flood the bond market with brand-new Treasuries to pay for the deficit spending. Currently, the Fed snaps up roughly 80% of that new debt. Are there lots of buyers clamoring for yields that are still close to historic lows?
The Fed prints money and therefore values risk a bit differently than most. We can't help but wonder what will happen if the Fed steps aside and must be replaced by investors with a profit incentive and genuine appreciation of risk.
Potential Market-Moving News This Week
Tuesday, June 25th – Durable Goods Orders. Orders of big ticket items recovered some in April after disappointing in March. Expect this week's report to show strength. Consumers are buying based on the "wealth effect" of higher real estate and stock prices.
Wednesday, June 26th – GDP. First quarter GDP was nudged slightly lower in May and the final revision will be released this week. The consensus is that annualized growth in the first quarter will land very near the May estimate of 2.4%.
Thursday, June 27th – Personal Income & Spending. Incomes were flat in April and have been trending lower for decades – a trend the current "recovery" has not been able to reverse.
---