Gold/Silver Rise Despite Renewed Threats of Less Stimulus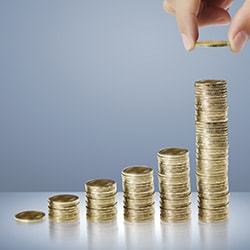 The rally in precious metals prices rides into its fourth week, with silver leading the way. Silver spot prices jumped nearly 4% last week and have risen 30% since bottoming in late June. Gold is up more than 15% over the past 6 weeks.
Perhaps most notable, the metals markets are performing well despite what appears to be a building consensus that the Fed will attempt to reduce its monetary stimulus measures as soon as next month.
Metals Prices Rise Despite the Growing Certainty of Tapering
This past April, gold and silver futures traders began obsessing over the possibility of the Federal Reserve withdrawing stimulus, and by the end of June, these fears had helped drag precious metals prices downward – near their three-year lows. Fears of ongoing destruction in spot prices should the Fed decide to taper were priced in well in advance. Those fears now loom a lot less large.
There is little question that the futures markets were extremely oversold. Perhaps the mounting evidence of COMEX inventories dwindling and breathtaking physical demand causing bullion bars to be airlifted from the West and delivered into depositories in Asia, finally began making traders on the short side nervous. There are fundamental drivers beyond Fed policy and metals traders may finally be giving them some consideration.
Sentiment toward gold and silver is improving from the extraordinarily bearish readings seen earlier this year, despite the growing consensus for a reduction in QE. It is certainly an interesting development. Readers who haven't checked out Friday's Weekly Market Wrap podcast should take a few minutes and have a listen.
Stock markets, which moved relentlessly higher during the early months of taper talk, are beginning to flounder. The bond markets are imploding – the past two months representing one of the worst periods in the past 50 years. These markets discounted taper talk early on and are now grappling with the devastating reality of much higher interest rates.
The bearish action in the bond and equity markets makes sense in the context of a focus on tapering, but the rally in metals prices does come as a surprise to many analysts.
It's worth noting that when QE3 was announced in September 2012, metals prices responded counter-intuitively by selling off for several more months. Perhaps the metals markets are acting as a leading indicator -- seeing through the short-term carnage as the Fed attempts to reduce stimulus -- to the reality that the Fed won't actually be exiting the markets anytime soon. The Fed may even resort to powering up the printing presses to higher levels if economic conditions deteriorate in the months ahead.
Potential Market-Moving News This Week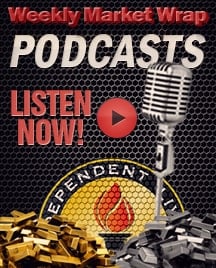 Monday, Aug. 26th – Durable Goods Orders. May and June showed strength in durable goods, based in large part on orders for aircraft. The report on July orders may be a disappointment.
Thursday, Aug. 29th – Gross Domestic Product. The consensus is for relatively weak GDP growth at 0.7%. What's more, there has been a recent pattern of revising earlier estimates downward.
Friday, Aug. 30th – Personal Income & Outlays. June incomes rose, but the consensus is for the July numbers to weaken a bit. Spending may continue to show strength. Consumers appear willing to spend, undeterred by the fact that incomes have not kept pace.
---