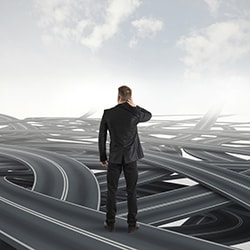 The Federal Reserve delayed "tapering" last week and markets rejoiced – briefly. The decision came as a surprise to nearly all investors, and they responded by buying just about everything but the U.S. dollar.
But St. Louis Fed President James Bullard put a quick end to the party on Friday when he suggested a program to reduce stimulus could begin as soon as next month. More psychological manipulation!
Precious metals promptly retraced their gains.
Fed policy remains the primary day-to-day driver in most markets. Unfortunately for Fed leadership, the current bond purchase program, which is flooding the bond markets with a whopping $85 billion per month, is no longer providing its intended boost to the economy.
The Economy Remains Lethargic While Banks Benefit Greatly from Fed Policy
The Fed has cultivated an addiction that requires ever-increasing dosages to satisfy. The U.S. economy remains lethargic, and the main beneficiaries to date of all the quantitative easing programs have been banks, which have recovered nicely from the depths of the financial crisis in 2008 and have since reported record profits.
For anyone expecting that the Fed is really about to change direction and reduce stimulus, we ask why now? Or why any time soon? Government-reported price inflation is well under control. And there has been no real recovery in employment and wages.
We'll also remind investors the current frontrunner to replace Chairman Ben Bernanke is his Vice-chair, Janet Yellen. She consistently advocates for the Fed to do even more to stimulate growth. A Berkeley-style socialist, Yellen is unfazed by zero interest rates and gigantic amounts of debt monetization. She would like interest rates to fall below zero – in other words, savers would pay the bank to hold their money.
"If it were possible to take interest rates into negative territory I would be voting for that," said Yellen in a 2010 speech.
Yellen has also stated that holders of capital "have a responsibility" to share their wealth with others, and those are exactly the conditions these Keynesian economic policies intend to impose. Lord help us!
Potential Market-Moving News This Week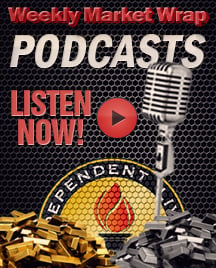 Wednesday, Sept. 25th – Durable Goods Orders. Orders dropped sharply in July. August numbers are expected to be down slightly once again.
Thursday, Sept. 26th – GDP. Investors get another look at growth in the second quarter as GDP numbers get revised for the third time. Last month's revision showed growth slightly better than previously estimated. The first report on the third quarter GDP is due next month and is expected to show growth slowing.
Friday, Sept. 26th – Personal Income & Outlays. Incomes fell last month – part of a multi-decade trend. Spending was also down slightly. The consensus is for incomes to recover slightly this month.

About the Author:
Clint Siegner is a Director at Money Metals Exchange, a precious metals dealer recently named "Best in the USA" by an independent global ratings group. A graduate of Linfield College in Oregon, Siegner puts his experience in business management along with his passion for personal liberty, limited government, and honest money into the development of Money Metals' brand and reach. This includes writing extensively on the bullion markets and their intersection with policy and world affairs.