Gold and silver spot prices continue to tread water just above their respective lows for the year made back in June. Bulls will be looking for a successful re-test and bounce at or near these levels.
Last week brought "better than expected" jobs news with the Bureau of Labor Statistics' unemployment rate dropping to 7% (never mind that the rate of employment – the number of people with a job – is stalled at generational lows). But holiday sales appear to be lagging. The mixed news only adds to uncertainty regarding Fed policy and the prospect of tapering.
The Federal Open Market Committee meets again next week. Few expect officials to implement changes to the massive trillion-dollar-per-year stimulus program.
However, everyone should expect more hints, contradictions, and posturing as officials work feverishly to maintain the illusion they can steer the nation through its economic woes.
We are virtually certain there will be tapering, but the Fed statement could imply they expect to do so in the next few months. After all, Fed bureaucrats have postured this way over most of the past year.
However, there could soon be a surprise of another sort. With reported inflation well below stated targets and plenty of economic weakness to point to, the Fed could shock markets by announcing an increase in stimulus.
Lower Spot Prices Lead to Lower Mine Production – But with Significant Lag
Long-suffering bullion investors may have difficulty reconciling lower gold and silver prices with news that mines will set a new record for production this year -- expected to be 2,920 tons. Thomson Reuters GFMS estimates the cost to produce an ounce of gold at $1,200. Miners must also sell their output at a discount to the spot market price to allow for the cost of refining. The average producer is losing money on every ounce it brings to market, so why are they bringing so many?
The answer has a lot to do with inertia. It takes years to build a mine. The boom in precious metals prices from 2001 to 2011 spawned projects that are only now reaching production. The construction is funded well in advance, and investors expect results.
Miners sometimes sell their production in advance to smooth out the ups and downs of the spot market. So some of the ounces delivered today were sold at prices well above the current spot market.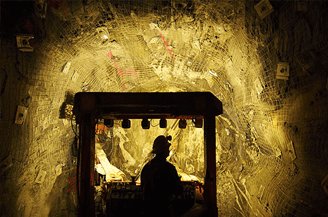 Going forward, mine operators face a difficult choice. They can continue production at a loss, which does generate some short-term cash with which to pay bills. If they have high-grade deposits, they may focus efforts there. Or they can put mines into "care and maintenance" mode and lay people off while waiting for higher prices.
The first option makes sense for the many who expect spot prices to recover soon. Shuttering a mine and re-opening it later is expensive.
Precious metals bulls should understand market physics do still apply. Prices will soon get some support from reduced supply, despite the lag. There are signs this is happening now. Gold recycling – the category that includes scrap jewelry – is down 158 tons year over year.
And the environment for raising money to build the mines of tomorrow has been likened to nuclear winter. Woe to the small exploration or development company in need of investment. For more about the pros and cons of investing in mining stocks, go here.
Potential Market-Moving News This Week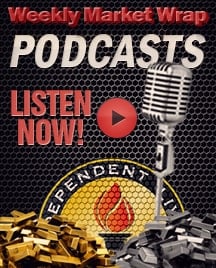 Thursday, Dec. 12th – Retail Sales. Early reports on holiday shopping activity look weak. The report on November sales is expected to confirm that.
Thursday, Dec. 12th – Jobless Claims. New claims for jobless benefits have fallen in recent weeks. However, like most government reports, the data is managed via seasonal adjustments and a host of other tricks. The US economy is by no means a powerhouse of job creation.
Thursday, Dec. 13th – Producer Price Index. The consensus is for reported inflation at the industrial level to remain in check.
This week's Market Update was authored by Money Metals Director Clint Siegner.

About the Author:
Clint Siegner is a Director at Money Metals Exchange, a precious metals dealer recently named "Best in the USA" by an independent global ratings group. A graduate of Linfield College in Oregon, Siegner puts his experience in business management along with his passion for personal liberty, limited government, and honest money into the development of Money Metals' brand and reach. This includes writing extensively on the bullion markets and their intersection with policy and world affairs.