Bombshell Report: Silver Could Hit $140/oz.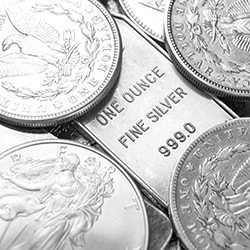 The gold market completed a third straight week of gains on Friday and enters the new week poised to extend the rally. Gold had not seen three consecutive "up" weeks since August. Silver nearly joined gold in recording a gain for the week by rallying strongly on Friday to erase earlier losses.
The technical charts are looking better, which raises the odds the trend higher will be sustained. The longer the rally continues, the more traders will align themselves with those of us who remain fundamentally bullish.
And the fundamental reasons to own metals -- silver in particular -- continue to multiply.
Money MetalsPublishes Bombshell Report: An Unfolding "Squeeze" Could Take Silver to $140
Investor Question: Can you recommend a highly liquid investment that offers privacy, portability, is essential in a variety of applications, will protect me from ongoing dollar devaluation, and offers the potential for spectacular returns?
Short Answer: Silver.
Now for the longer answer. The supply and demand picture for silver is, in our view, extraordinarily bullish. Meanwhile, a growing global scramble for hard assets to protect against currency debasement only adds to the bull case. The silver price – still well below its all-time nominal high from 1980 – seems destined to rise dramatically.
Historical precedent coupled with current silver fundamentals point to the likelihood of an explosive super spike in the silver price and a high price plateau beyond that.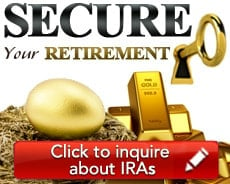 The last super spike in silver began in 1979, after silver rose steadily from a starting price below $2.00 per ounce. After a decade of gains, silver traded at around $5.50 per ounce. Just 12 months later, in January 1980, silver recorded a blow-off top at $49.45 – an incredible 800% upsurge over the course of a single year!
Of course, circumstances were different then. The Hunt brothers attempted to corner the market. (There was no true shortage, and their silver squeeze was easily thwarted by regulators who abruptly changed the rules on the paper trading market.) Double-digit inflation was raging, but the Federal Reserve actually responded by raising rates dramatically. And the market collapsed as spectacularly as it had risen.
What about this time?
Silver's fundamentals look far more bullish right now than in 1979. An explosion of industrial and monetary demand combined with a dramatic reduction in above-ground silver stockpiles have created the potential for a GLOBAL cornering of the silver market...
Potential Market-Moving News This Week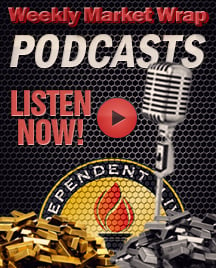 Tuesday, Jan. 14th - Retail Sales – Holiday sales disappointed in 2013 and the December report is expected to reflect that. Consensus is calling for zero growth with a good probability of a negative print.
Thursday, Jan. 16th - Consumer Price Index – Reported price inflation has fallen in recent months and the December report will likely reflect a continuation of that trend. Investors should remember the Fed wants prices perpetually on the rise, and fears deflation. A low CPI number could be used to justify additional stimulus.
Friday, Jan. 17th - Housing Starts – Officials have spent much of the last year crowing about housing as they discuss the economic recovery. They will have less to brag about after this month's report. The housing market is addicted to Fed stimulus, which impacts mortgage rates and housing affordability.
Friday, Jan. 17th - Options Expiration
---