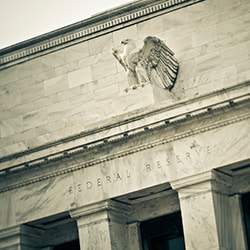 Gold and silver futures suffered last week as the markets fought strong headwinds.
The U.S. dollar strengthened on turmoil in emerging markets, such as Argentina and Ukraine, as well as continued flight from U.S. equities. And the Fed announced an additional $10 billion per month in stimulus reduction. The combination was enough to break a 5-week winning streak in gold, which lost 2% by the Friday close.
These events also drove strong demand among bargain hunters for physical bullion. In stark contrast to the selling in paper gold and silver markets, Money Metals Exchange experienced its second busiest trading week in the company's history.
Disconnect Between Paper Prices and Physical Demand Explained
The more precious metals get sold off in the futures markets, the greater the quantity of physical metal gets transferred into strong hands. Money Metals' latest podcast features an eye-opening interview on this subject with professional metals trader Tres Knippa.
"The larger story here is if I wanted to own gold I certainly wouldn't go to the paper market. In my mind, I would always err going to that physical and I have a theory for where a lot of this physical gold is going. That theory is it's going to China," he said.
The Fed Tapers Again… Now What?
Ben Bernanke presided over his last FOMC meeting as Fed Chairman last week. The most prolific money printer ever to man the helm made his exit into history with a decision to taper his Quantitative Easing program by another $10 billion per month.
The timing of his departure may be impeccable. He's been given credit for a "recovery" of the U.S. economy, and even though he oversaw the worst job market in a generation, he may avoid much of the blame.
The Fed announced the first $10 billion in tapering in December. It isn't taking long for markets to exhibit withdrawal symptoms from their addiction to Fed stimulus. U.S. stock markets are off to their worst start in nearly a decade. The housing market, another strong performer in the past year, is also beginning to dim.
Bernanke's successor, Janet Yellen, has formally taken power. We have covered Yellen's track record extensively. She is a die-hard believer in the effectiveness of Fed stimulus -- she consistently advocates the Fed do more to loosen monetary policy in a quest for growth and lower unemployment. Should economic indicators weaken, there is little question Yellen will go to extraordinary lengths to provide support.
Potential Market-Moving News This Week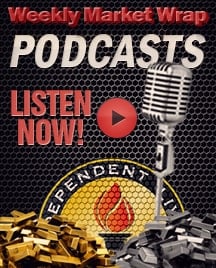 Monday, Feb. 3rd - ISM Manufacturing Index. The December report showed the index down slightly from November, but manufacturing activity is still running in positive territory. The consensus is for the index to fall modestly again in January.
Thursday, Feb, 6th - International Trade. The trade deficit has fallen significantly in recent months. Increased production of oil and gas domestically is reducing demand for imported energy.
Friday, Feb. 7th - Employment Situation. The December jobs report was a major disappointment for anyone willing to look deeper than the fall in the headline unemployment rate. Fewer people got counted as "unemployed" simply because more have exhausted jobless benefits. Consensus is calling for the January report to show slightly more new jobs created than in December

About the Author:
Clint Siegner is a Director at Money Metals Exchange, a precious metals dealer recently named "Best in the USA" by an independent global ratings group. A graduate of Linfield College in Oregon, Siegner puts his experience in business management along with his passion for personal liberty, limited government, and honest money into the development of Money Metals' brand and reach. This includes writing extensively on the bullion markets and their intersection with policy and world affairs.