Gold/Silver Rev Up; Most Americans Now FEAR the Gov't
Precious Metals Market Update
Gold and silver markets enter the new week riding high after racking up their biggest gains in more than 6 months during last week's trading. The technical charts are looking better than they have in more than a year, with a clear break in the downtrend.
On Friday, both metals surged through their 200-day moving averages -- an often used key technical benchmark for traders -- with gold finishing well above $1,300/oz and silver handily besting $21.00/oz.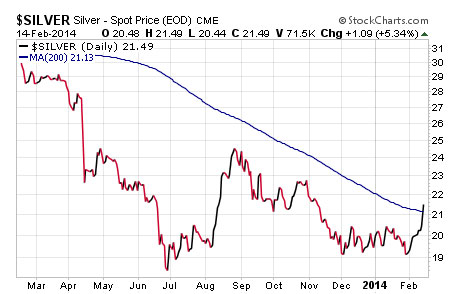 Look for some follow through this week as the handsome charts entice more traders to buy long positions. Gold could run to $1,400 per ounce before running into serious resistance, and silver could rise to $24 in the next few weeks.
In addition to the technical trading activity, the metals markets got a boost from a weaker U.S. dollar. As has often been the pattern, bad economic news is good news for asset prices. A disappointing report on new jobless claims, poor retail sales numbers and a gloomy report on industrial production got investors speculating about more Fed accommodation.
A Disturbing Turning Point: Most Americans Now Fear Their Government
Many precious metals investors have long harbored concerns about massive borrowing, spending, and money printing along with the uncontrolled growth in federal government power those excesses support. It turns out gold and silver bugs are in good (and rapidly growing) company.
For the first time ever, the majority of Americans fear their own federal government. 53% of Americans think the government threatens their personal rights and freedoms, according to a Jan. 31st report issued by Pew Research.
Uncle Sam's reputation has taken a beating in recent months. The scandal involving the IRS targeting Obama's political enemies, the botched roll-out of Obamacare, and heightened concerns over government spying on American citizens are just a few of the recent developments that have people feeling threatened.
Bullion investors have long been motivated by a healthy distrust of government and longing for privacy. However, the numbers of people who own physical gold or silver for investment remain very low -- well under 2%. Look for these ranks to swell as more Americans act on their newfound realization and begin looking for ways to protect themselves.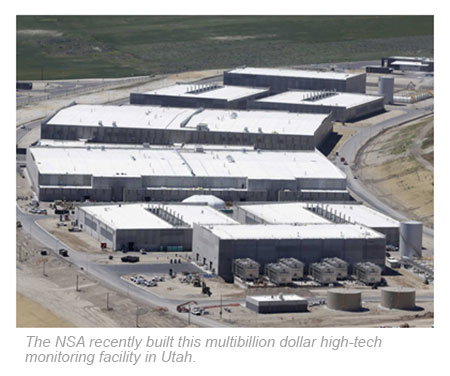 Potential Market-Moving News This Week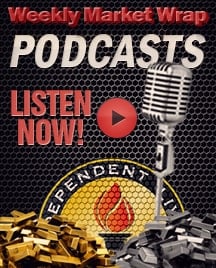 Wednesday, Feb. 19th -- FOMC Minutes. Markets have largely discounted the latest round of tapering announced at the January FOMC meeting, but investors will be parsing the meeting minutes nevertheless. Don't expect too many surprises.
Wednesday, Feb. 19th -- Housing Starts. Most expect the report on new housing starts to show weakness. Any disappointment will be chalked up to harsh winter weather, but investors should recall that housing data began softening before the snow and cold.
Friday, Feb. 21st -- Philadelphia Fed Survey. Consensus is calling for slightly weaker levels of economic activity. A downside surprise is possible -- once again due in part to severe weather.
---