Ignore These 2 Rules for Gold/Silver Investing at Your Own Peril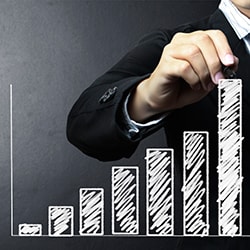 Gold and silver spot prices closed another week of gains last week and continue to build momentum this morning.
The gains are being fueled by strong physical demand from Asia and the addition of new speculative long positions in the futures markets. Traders there are starting to believe in a trend change from negative to positive as the metals have broken through some key overhead resistance levels, then held the new ground.
And it seems investors are calling the Fed's bluff on tapering back its extraordinary monetary stimulus to prop up the failing economy.
New Fed Chair Janet Yellen and other officials maintain they will withdraw the stimulus based on strong economic fundamentals. But the markets aren't buying it. The stock, bond, and precious metals markets are weighing the recent stream of weak economic reports and questioning whether stimulus will disappear any time soon.
Golden Rules for Buying Gold (and Silver)
Rule #1: Buy bullion, not paper. Nearly everyone considering an investment in precious metals knows government borrowing is unsustainable. They know a political solution to the problem is increasingly unlikely, if not impossible. And they know the Federal Reserve is running a two-pronged assault on their savings -- simultaneously driving interest rates to zero and perpetually reducing the purchasing power of each dollar saved.
Politicians, central bankers, and their cronies on Wall Street are running a rigged casino. Ordinary investors are sitting at the card table playing with chips provided by the house; aka dollar-denominated stocks, bonds, and other paper assets. But they can look to precious metals as an alternative.
Unfortunately, many of these investors opt to simply exchange chips. They make investments in paper gold and silver in the form of futures contracts or shares of Exchange Traded Funds (ETFs). They remain reliant on the integrity of the financial system along with the bankers and politicians who manage it.
The better choice is to stand up from the table and walk out of the casino. And that means trading paper for physical gold and silver bullion.
Rule #2: Conduct due diligence on the precious metals dealer before you buy. Finding a reputable dealer is easy, provided you take a few moments to do some quick checks.
Check the dealer's online reputation. Does an internet search of the dealer's name show a history of positive reviews? Is the dealer accredited? Give it a try with Money Metals Exchange -- just click here for the Google search results on our firm.
Does the dealer publish both buy prices and sell prices? Money Metals Exchange is proud enough of our prices to publish them live -- for customers looking to both buy and sell. And the difference between our "ask" and our "bid" is never more than a few percent -- so customers have absolute assurance they won't be taken for a ride.
For more in-depth advice on an investment in physical bullion, see Money Metals' library of Precious Metals Buying Guides.
Potential Market-Moving News This Week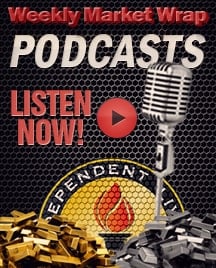 Wednesday, Feb. 26th - New Home Sales. If last week's report on home builder sentiment is a reflection of recent sales (and it almost certainly is), then January sales may be grim.
Wednesday, Feb. 19th - Durable Goods Orders. Orders for big-ticket items fell unexpectedly in December, and the consensus for January is for a further decline.
Friday, Feb. 21st - GDP. Fourth quarter 2013 Gross Domestic Product was initially estimated at 3.2%, but the consensus is for that number to be revised downward to 2.5% in this week's update.
---