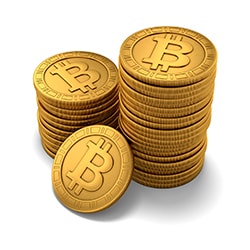 Dear Readers:
Hopefully, you have heeded our repeated warnings about the risks of Bitcoin...
Well, the largest global exchange involved in the cryptocurrency fad simply vanished today - after reportedly suffering thefts of Bitcoins currently valued at more than $350 million!
Here are today's articles on the new Bitcoin debacle from the Associated Press and the Wall Street Journal.
Yes, we are sympathetic to free-market currencies, but one must be careful.
The fact is that any currency that is based on confidence rather than real assets -- whether it be the U.S. dollar, the Yen, or Bitcoin -- can slowly or suddenly go to zero.
For Real Assets,
Stefan Gleason, President

Money Metals Exchange

About the Author:
Stefan Gleason is CEO of Money Metals Exchange, the company recently named "Best Overall Online Precious Metals Dealer" by Investopedia. A graduate of the University of Florida, Gleason is a seasoned business leader, investor, political strategist, and grassroots activist. Gleason has frequently appeared on national television networks such as CNN, FoxNews, and CNBC and in hundreds of publications such as the Wall Street Journal, TheStreet, and Seeking Alpha.