We Warned You about Bitcoin (URGENT NEWS)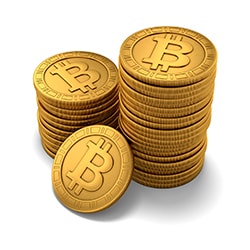 Dear Readers:
Hopefully you have heeded our repeated warnings about the risks of Bitcoin...
Well, the largest global exchange involved in the cryptocurrency fad simply vanished today - after reportedly suffering thefts of Bitcoins currently valued at more than $350 million!
Here are today's articles on the new Bitcoin debacle from the Associated Press and the Wall Street Journal.
Yes, we are sympathetic to free-market currencies, but one must be careful.
The fact is that any currency that is based on confidence rather than real assets -- whether it be the U.S. dollar, the Yen, or Bitcoin -- can slowly or suddenly go to zero.
For Real Assets,
Stefan Gleason, President

Money Metals Exchange
---