"Ripoff Gold" Dealers Strike Again!
Today brings news of a business failure involving a major company under fire for peddling Ripoff Gold and Ripoff Silver to hapless investors across America. Gory details to follow.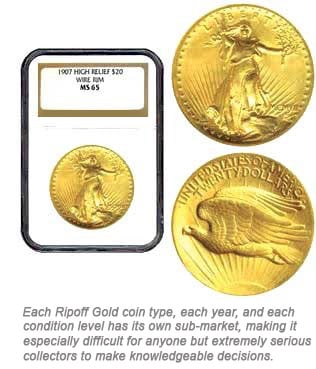 As you know, Money Metals Exchange frequently warns readers and customers about Ripoff Gold and Ripoff Silver – "modern rarities," graded coins, collectibles, or numismatic coins for sale represented as rare and hugely overpriced by unethical dealers.
Because so many of our own customers have been burned in the past by high pressure sales operations selling such items, we have made it part of our mission to educate investors about the dangers of sinking serious money into these things.
The markup on these coins is scandalous – sometimes multiples of the coins' intrinsic melt values. Unless you have money to blow, or are willing to dedicate thousands of hours to become a true expert on rare coins, we suggest you politely hang up the phone if a salesperson starts pitching you on "rare" or "proof" coins when you intended simply to invest in gold or silver.
And never buy a coin until you know exactly what that coin would be worth if you wanted to sell it. That way you can be certain you aren't being taken for a ride. Ethical dealers will publish both their sell price and their buy price. Money Metals Exchange is proud to list both prices together on the product pages at MoneyMetals.com.
Now here's the latest news...
Prominent National Dealer Closes Doors while Facing Prosecution for Sales of "Ripoff Gold"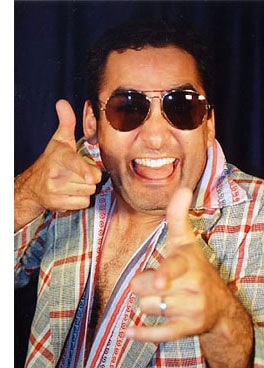 Anyone watching cable television has likely seen celebrity spokespeople touting Merit Gold and Silver. Given the prominence of Merit on national television and the radio airwaves, some may be surprised to know the firm suddenly closed its doors and stopped accepting new orders last month.
Their website indicates they intend to ship all paid orders, but a news article published yesterday in the Santa Monica Daily Press raises questions. Merit has entered quasi-bankruptcy called "Assignment for the Benefit of Creditors." The assets are reportedly frozen and will be liquidated in order to fulfill customer orders. It is not apparent in the article whether assets have been deemed sufficient to cover the obligations.
Tulving, another major national dealer, closed its doors and filed for bankruptcy protection earlier this year, reportedly stiffing customers for tens of millions of dollars.
The closure of these prominent dealers reinforces once again a topic we have covered in recent months – do your due diligence. The use of celebrity spokesmen and heavy national advertising do not guarantee the firm is either reputable or stable. Customers caught off guard by these company closures would have seen the warning signs if they did a little homework up front.
Tulving had scores of complaints from customers about delivery failures. Merit Gold and Silver is the target of a fraud prosecution by the city of Santa Monica for peddling Ripoff Gold and Ripoff Silver, i.e. those overpriced, graded coins slabbed in plastic cases and sold as expensive collector items.
Here are the allegations as detailed in the Feb. 13, 2014 press release issued by Santa Monica prosecutors:
The lawsuit accuses Merit of a massive, nationwide bait and switch scam. Merit advertises gold and silver bullion on TV, online and in print ads, at "1% over cost." The complaint alleges that when consumers call in to buy bullion, Merit's salespeople allegedly use false, deceptive and aggressive tactics to trick them into buying heavily marked-up so-called "collector" coins instead, including falsely telling consumers:
that the coins are a better investment than bullion
that the coins offer more privacy than bullion
that the coins are not "reportable" on consumers' taxes
that the coins can't be confiscated by the government, while bullion can be
Prudent investors take a few moments to research the dealer to ensure they are dealing with a reputable firm. A quick internet search can be quite revealing as to what customers (or prosecutors) have to say.
Looking for accreditations is also worthwhile. Our company is accredited and maintains an A rating with the BBB. There you will find positive reports from our customers talking about happy experiences ordering with us.
It isn't enough for metals investors to shop for a low premium – heaven knows we at Money Metals Exchange advocate that often enough. But confidence your order will be delivered as promised is far more important.
---