Yep, this Guy will sure make you think...
By now you've probably read at least one pithy column penned by Money Metals columnist Guy Christopher. But if you haven't had the opportunity, you sure need to!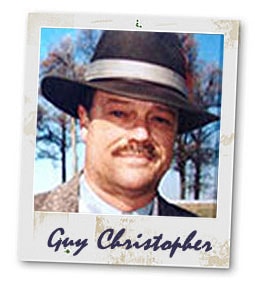 Guy is a veteran writer living on the Gulf Coast. A retired investigative journalist, published author, and former stockbroker. He's taught college as an adjunct professor and is a veteran of the 101st Airborne in Vietnam.
Guy has lots of practical experience in the gold and silver markets; he knows what's on people's minds; and he has a knack for clear communication and common sense. He likes to zero in on those moments in life that make you stop and think.
That's why a few months back, I asked him to join our team of writers to support Money Metals' educational mission.
Guy is tackling some extremely important (and sometimes provocative) topics surrounding gold and silver investing. And from all the comments folks are posting at www.MoneyMetals.com, I know he's making you think:
Thanks to Guy Christopher for all his great work so far! And thank you for making Money Metals Exchange your source for hard-hitting and honest news, commentary, and analysis.
---