Action in U.S. equity markets continues to drive the precious metals markets. Last week's recovery in stock prices produced modest selling in metals as investors shifted from "risk off" to "risk on." October will go into the books as one of the most volatile trading months in years for the major stock indices. And we may not have seen the last of the big swings.

However, the Federal Reserve remains a nervous stock investor's best friend. Officials rushed out front after heavy selling the week before last, reminding everyone that they stand ready to rescue the markets with renewed bond purchases and zero interest rates. If last week's resurgence in stock prices is any indication, their rhetoric provided tremendous comfort.

For now, metals are trading negatively correlated with stocks. Gold and silver prices rise when fear drives capital out of the equity markets, and fall when greed -- or soothing words from our central bankers -- entices capital back in.

Eventually, expectations of increasing Fed stimulus should boost metals prices along with stocks. Metals may outperform when inflation fears trump hopes for strong economic growth. Watch this week's FOMC meeting announcement for further indications of the Fed's plans to get serious about reigniting inflation.
Major Silver Producer Won't Sell Silver Until Prices Rise
Keith Neumeyer, President and CEO of First Majestic Silver, declared war on the paper futures markets this month. And he put out the call for other primary silver producers to join with him.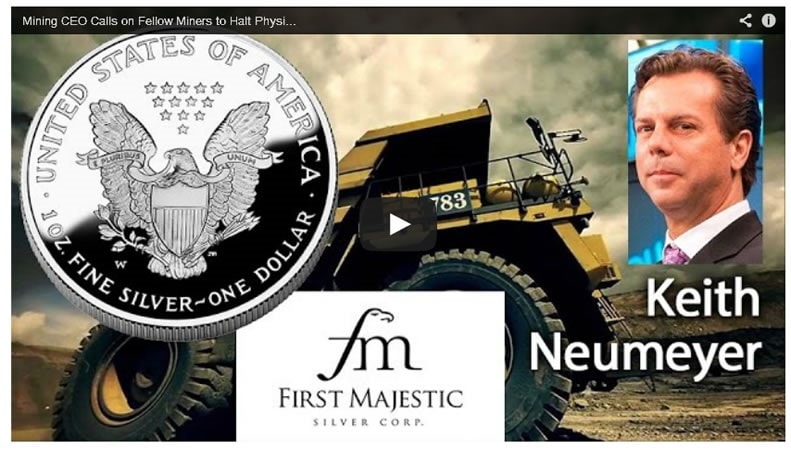 First Majestic withheld 934,000 of the ounces produced in the third quarter from the market -- just over one-third of their production. Paper silver prices fell 20% during the quarter and Neumeyer thinks the physical ounces sitting in company vaults are worth substantially more than what current silver spot prices mark them at.

In an interview with Future Money Trends, Neumeyer outlined a strategy for forcing the paper markets to better reflect realities on the ground. Leverage in the futures markets is the problem. He notes roughly 1 billion ounces of paper silver trade daily, more than an entire year's worth of mine production which is estimated to be 800 million ounces.

All of that trading is supported by confidence that anyone who stands for delivery of the metal represented by a futures contract can get the physical bars. But with only 1 ounce of physical silver changing hands for every 100 ounces digitally traded, it is easy to see how major distortions in the paper price can develop. Investors should consider that silver may not be delivered if the paper price makes it unprofitable for miners to produce and demand for physical overwhelms the highly leveraged futures exchanges.

Neumeyer wants to shake the market's irrational confidence that anyone wanting delivery will get it, regardless of the price. He thinks producers should join together in a "semi-cartel" similar to OPEC and pick one month in 2015 to withhold production from the market. If he is successful, it will be a wake-up call the futures markets won't soon forget.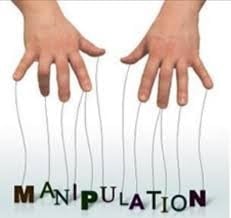 It remains to be seen whether other producers will answer Neumeyer's call. Mine operations require lots of cash, and so do the exploration and development of new projects. He acknowledges there is a limit to how much silver First Majestic can withhold without crippling the company's cash flow in the short term. Smaller producers and those with lower ore grades will be even more constrained.

However, the massive leverage in the futures markets means that even small reductions in physical supply can have profound impacts on the paper price.

With silver prices near $17 per ounce, Neumeyer will find some miners joining his cause, even if it is involuntarily. Current prices are bankrupting operators and/or forcing some to halt production and put projects on "care and maintenance."

As mining expert Steve St. Angelo discussed in an exclusive interview during Friday's Weekly Market Wrap podcast, the average all-in cost of producing silver is closer to $20/oz. First Majestic's Neumeyer confirmed this estimate by placing First Majestic's current cost at $16.00/oz, below the industry average. Recent drops in fuel and chemical costs will help, but the current operating environment is unquestionably among the most difficult in modern times.

About the Author:
Clint Siegner is a Director at Money Metals Exchange, a precious metals dealer recently named "Best in the USA" by an independent global ratings group. A graduate of Linfield College in Oregon, Siegner puts his experience in business management along with his passion for personal liberty, limited government, and honest money into the development of Money Metals' brand and reach. This includes writing extensively on the bullion markets and their intersection with policy and world affairs.