Lately, the Dow has been rising and falling hundreds of points in a day, bad news is coming from the Middle East, Europe is sliding into recession, and now we've got an Ebola scare!
What are precious metals' holders, who have been watching the up, down, and sideways moves in gold and silver – sometimes during a single day's trading session – expected to do? How do we keep our balance and move forward with confidence in our precious metals' "stacking" program, adding to our holdings on a regular or dollar-cost averaging basis?
The answer lies in becoming centered emotionally, reminding ourselves of the valid reasons why we originally decided to hold gold and silver. Reasons – which become more compelling by the week. And then taking action on the plans we made when things may have been a bit less hectic than they are now.
Even though the likelihood that large numbers of Americans will contract or even face exposure to the dreaded Ebola disease is remote, the news – repetitive, often exaggerated, and misinformed – creates an emotional riptide that can be difficult to handle. But sometimes during a crisis, we run across a person who can remain surprisingly calm, focused, and able to "do the right thing" – while others around him (or her) are either in panic, disorganized, or simply find themselves in a "freeze state."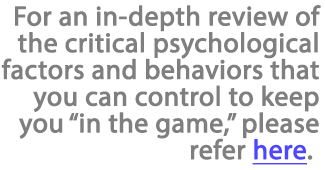 This kind of person does not operate fearlessly. Rather, he takes hold of the fear response warning us of possible danger that we naturally possess and controls it. Then he can turn this volatile emotional mix into productive energy for a smooth, sustained flow to calm those around him, providing clarity in a highly-charged fearful atmosphere. And he gets things done!
Such a person is Dr. Mohammed Sango, Director of the Redemption Hospital in Liberia. He was profiled recently in a video interview, which you might choose to view on Youtube. Simply type in "The Fight against Ebola".
When asked how he was coping emotionally, Dr. Sango answered:
"I have to cope. I have to cope with the stress. I have to cope with the emotion. If not, I will be a victim of circumstances. If you think so much about the disease and become frightened, what you're supposed to do to protect yourself, you cannot do it. You will not think… When the fear consumes you, then the disease equally consumes you. So you have to be alert at all times. No sleeping on the disease. No sleeping on your emotions."

Interestingly, his "hospital" was at first only a free clinic/holding center. But when the patient load became overwhelming – with no medical care being provided to the growing numbers arriving daily, he and his staff turned the site into a treatment center, getting by with a limited but still beneficial amount of service and supplies.
Dr. Sango's ability to spot a problem early on – in this case Ebola, before it became an epidemic – and the actions he took to help manage the local situation is what separates his response from that of so many others.
Dr. Sango's "Gold Standard" of Behavior
Dr. Sango's mindset, emotional control, clarity of thought – and just as importantly, his ability and willingness to take action – is the same "menu" of behaviors that you and I can follow, to help us stay the course with our precious metals acquisition program.
When the disconnects in our economic and political system that are becoming more obvious to others fully assert themselves during the weeks and months ahead, you'll be glad you kept on accumulating gold, silver, platinum, and palladium. The risk of waiting, versus taking action becomes greater as time goes by.
For thousands of years, millions of people around the globe have done the same thing. And when things got nasty, those who planned in this way, had the financial means "in hand" as insurance to protect an important part of their personal wealth and even prosper, as many of those around them who failed to do so did not.
Richard Russell: "Subscribers should stay in silver and gold..."
Richard Russell, the founder of Dow Theory Letters, the longest–running financial newsletter still being published, had this to say on October 15th,
"Is it a stumble, a correction, or a primary bear market? There is absolutely no way of knowing at this point, but that shouldn't bother me or my subscribers. We're safely in the only two tangible currencies -- silver and gold. As I write an hour before the close, the Dow is down over 300 points on increased volume. This is obviously a distribution day with institutions leaving the market.

Investors' first reaction today was to move into the dollar, but on second thought, investors realized that zero is the fate of all fiat currencies. On further thought, investors decided to move into the only tangible currencies which need no nation to back them. Of course, I'm talking about silver and gold. A characteristic of bear markets is that they start each day with buying and end each day with selling.

"Subscribers should stay in physical silver and gold..."
I'd say this is excellent advice from the doyen of newsletter writers to his subscribers. And a top-drawer suggestion for your consideration as well.

About the Author:
David H. Smith is the Senior Analyst for TheMorganReport.com, a regular contributor to MoneyMetals.com as well as the LODE digital Gold and Silver Project. He has investigated precious metals mines and exploration sites in Argentina, Chile, Peru, Mexico, Bolivia, China, Canada, and the U.S. He shares resource sector observations with readers, the media, and North American investment conference attendees.