Metals Collapse Overnight, Rebound Sharply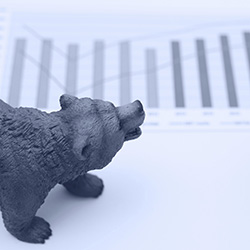 OPEC ministers met last week in Vienna and decided not to reduce oil production to combat falling prices. Crude oil prices fell sharply, and precious metals spot prices followed them downward. Silver lost more than $1/oz for the week and then spiked dramatically lower last night, only to rally sharply higher this morning. Same story with gold.
Although prices have rebounded this morning, gold bugs are licking their wounds after yesterday's inglorious failure of the Swiss referendum to reinstitute gold backing for the Franc. Voters rejected the measure by a 78% majority, and recent polling made the outcome widely anticipated. We shall see how much of the referendum's failure is already priced into gold and silver markets.
The U.S. dollar continues its run higher and precious metals will likely continue to languish until that trend reverses. Commodity prices are falling, with oil leading the way. The whiff of deflation in markets will be testing the resolve Fed officials currently have for tightening.
Bearish Sentiment in Gold Market Reaches Extreme
Contrarian investors take note; according to the Daily Sentiment Index, bearish sentiment among gold traders currently resides at 97% -- an extreme that generally foretells a reversal in the trend.
Bullish sentiment reached 98% in August 2011 just before gold prices peaked at over $1,900/oz the following month and began falling. Prior to that, watchers can go back to the 2001 bottom in gold prices near $250 and find overwhelming bearish sentiment foretelling prices about to head higher.
There is, of course, no telling precisely when or where prices will bottom, but moving with the herd is rarely a good idea when consensus is this strong. Normalcy bias makes humans poor at predicting events. We assume whatever is happening currently is going to continue indefinitely. And the more certain we grow as a collective, the more likely we are to be wrong.
India Lifts Restrictions on Gold Imports
India is throwing in the towel on restrictions governing how much gold the nation can import. The "80:20 rule" implemented last year required that 20% of all imported gold be re-exported before additional imports were allowed.
Central bankers in India did not comment on why the restriction was lifted, simply posting a statement on the website saying "Restrictions placed on import of gold... stand withdrawn with immediate effect." One possible motivation for the surprise move is to combat the massive increase in gold smuggling into India. The restrictions did not eliminate Indians' appetite for gold jewelry, so that voracious demand was met with smuggled metal. Officials probably missed the 10% duty they collect on legal gold imports.
Perhaps making gold easier to import will further stimulate demand which is already up sharply based on lower gold prices. The World Gold Council estimates jewelry demand in India rose 60% in the third quarter.
---