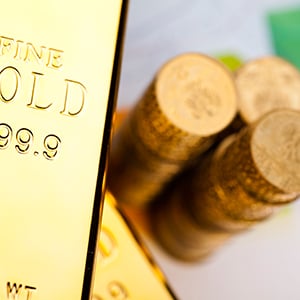 When it comes to precious metals investing, buying low isn't purely a matter of correctly picking the dips in spot prices. Very often during the past few years falling prices were accompanied by surges in demand. Premiums rose as bargain hunters jumped in and inventory became scarce. Investors had trouble capturing the full reduction in the paper price of metals.
The challenge for bullion investors is in picking moments when both physical demand and spot prices are low
Those opportunities have been few and far between in recent years. But this scenario is presenting itself now. Premiums are currently near 5-year lows, and so are spot prices.
Of course, markets rarely make it easy for investors. This moment arrives at a low ebb of interest in metals. Prices are down sharply since the 2011 highs, and they have spent the past several months mired in range-bound trading. The action certainly doesn't offer much to get excited about.
Uncertainty seems to be the order of the day across markets. Stock market volatility appears to be returning, with 3-digit swings both up and down now routine. Neither the bulls nor the bears can get the upper hand.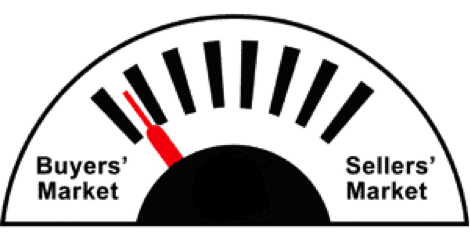 The Fed has nearly everyone guessing about the timing of rate hikes. Then there are the bond and commodities markets, which are also trading range bound in recent months.
There is no telling how the current impasse in markets will resolve. But consider that conventional assets, including the dollar (money markets, cash), stocks, and bonds are in a sellers' market. Prices reside near record highs and seem completely detached from fundamentals. S&P 500 stocks' price-to-earnings valuations have been pushed to extremes.
The yield on the 10-year U.S. bond is below 2% – near the current (official) inflation rate and well below historical inflation rates. This implies the risk premium associated with U.S. debt is essentially zero. Given the nation's finances, that seems more than a little optimistic.
Meanwhile, the U.S. dollar index is far higher now than before the Fed began its orgy of printing and bond purchases in 2008.
Precious metals markets also seem detached from the fundamentals, only to the downside. Spot prices are at or below the cost of production and premiums are the lowest in years. It is a buyers' market in physical gold and silver. Anyone planning to start or add to their position should grab this opportunity – it doesn't come along every day.

About the Author:
Clint Siegner is a Director at Money Metals Exchange, a precious metals dealer recently named "Best in the USA" by an independent global ratings group. A graduate of Linfield College in Oregon, Siegner puts his experience in business management along with his passion for personal liberty, limited government, and honest money into the development of Money Metals' brand and reach. This includes writing extensively on the bullion markets and their intersection with policy and world affairs.