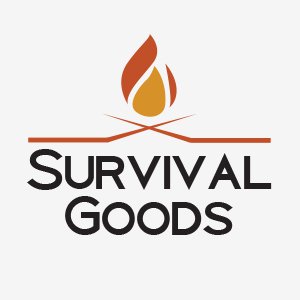 This is a historic day at Money Metals...
It's true: you've made us America's #1-ranked precious metals dealer.
And we're grateful.
We're now serving over 500,000 customers and readers like you with untouchable deals on gold and silver and top-notch content. Month in and month out.
But we've never been able to bring you anything quite like this... Until now. So it's vital that you are aware of our latest step in meeting your needs...
Great Survival Gear from Our New Service: Survival-Goods.com
Chaotic times demand that we all give more thought to preparing for disasters and protecting our loved ones. So, to serve your needs in that department, Money Metals has just acquired Survival-Goods.com.
We want Survival-Goods.com to be your first and best source for emergency food, first aid supplies, bug-out bags, and other vital preparedness items. To help you and your family fully prepare for any crisis that may lie ahead... whether it's a financial meltdown, martial law, power grid failure, social upheaval, or public health epidemic.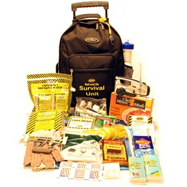 Or even just a major storm or weather event. (Don't more of these seem to be happening every year?)
I'll be making a more formal announcement of this important new service in the coming weeks.
But I wanted to give you an early opportunity to grab some of these great deals right now – before our big formal announcement. (And before we open the doors to the general public.)
Please note: Survival-Goods.com will mainly be an in-house resource for great Money Metals customers like you. However, accepting a limited number of orders from the general public will greatly expand our buying power... so we can bring you even better deals. Everyone gains that way. Which is the exact principle we used to build Money Metals Exchange into the powerhouse it is today.
Many Superb Survival Products – Starting under $5!
"When you see some of the best-selling products and great prices available from Survival-Goods.com, you'll understand our excitement. And why we scooped up this service for our loyal Money Metals customers. Check out these great deals, several at under five dollars:
Survival-Goods.com offers dozens more great products as well. One feature you will really like is the Build Your Own Custom Survival Kit. You can design your own totally-customizable kit perfect for your personal needs and family size.
And I'll be adding even more great deals to the Survival-Goods.com line-up in the coming weeks. But right now, you can grab some great items at great prices. And before word gets out to the wider public.
Yes, Now Is the Time
Remember, the time to buy emergency supplies is before you need them. Don't get caught short... I urge you to stock up now. Be fully prepared to safeguard yourself and your loved ones from anything that might come your way.
We're excited to be able to provide one more way of helping you secure your future. We're looking forward to meeting all your survival, preparedness, and emergency goods needs. Be sure to check out some of these great bargain prices on super-useful items in our pre-public sale:
Doesn't it make good sense to prepare in advance? Don't take any chances. Get your vital supplies now. And enjoy the peace of mind that comes from knowing you're prepared for anything.


Stefan Gleason, President
Money Metals Exchange & Survival Goods

About the Author:
Stefan Gleason is CEO of Money Metals Exchange, the company recently named "Best Overall Online Precious Metals Dealer" by Investopedia. A graduate of the University of Florida, Gleason is a seasoned business leader, investor, political strategist, and grassroots activist. Gleason has frequently appeared on national television networks such as CNN, FoxNews, and CNBC and in hundreds of publications such as the Wall Street Journal, TheStreet, and Seeking Alpha.