Sentiment Stinks... And That's a Good Sign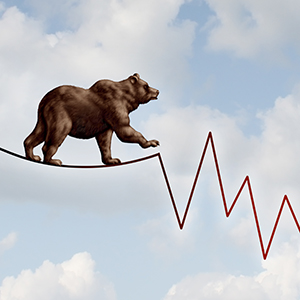 Markets typically bottom out when popular sentiment is negative. And a recent analysis by Bloomberg confirms that the public has all but given up on precious metals. Assets in exchange-traded products tied to metals prices fell to their lowest point since 2009.
While holders of coins and other physical bullion products tend to hang tight during adverse market conditions, holders of derivate instruments are more likely to move in and out of the market – usually at the wrong times.
Sentiment could conceivably go from bad to worse. But history shows that opportunists who buy when times are tough ultimately rewarded with an opportunity to sell when times are euphoric.
Time for Presidential Aspirants to Take a Stand on Sound Money
So, how many Republicans will announce a run for the White House this week?!
The most recent candidate to officially throw his hat into the crowded ring is Rick Perry, former governor of Texas. Perry had supported legislation to establish a Texas Bullion Depository in 2013. Just a few days ago, the Texas legislature finally approved a bill to that effect.
The Texas Bullion Depository will allow government agencies, private institutions, and individuals to hold gold with the backing of the state Comptroller's Office. Down the road, the first of its kind Bullion Depository could enable Texas to become more financially independent of the U.S. government and Federal Reserve System.
Monetary reform is an issue that could give Governor Perry traction. Though his shaky debate performances doomed his candidacy last time around, he is one of the few candidates who can viably run on a record of growing jobs.
In fact, without the 1.5 million job gains produced in Texas from 2008 through 2014, the U.S. would have suffered a net loss of 400,000 jobs.
The extent to which Governor Perry caused Texas' private-sector hiring spree is debatable. What's not debatable is that for the vast majority of Americans living outside Texas, the economy isn't producing enough jobs.
Official reports may show unemployment steadily declining nationwide, but the "unemployment rate" is such a sham statistic that not even Federal Reserve officials give it much credence in assessing the state of the jobs market. They know that the actual rate of workforce participation has barely budged from multi-decade lows recorded at the onset of President Obama's second term.
And privately, Fed officials must know that their policies are failing most Americans. The public by and large hasn't participated in the Fed-fueled stock market advance.
Wall Street has been taken care of. The banks have been taken care of. The government has been taken care of. But Main Street still struggles.
Instead of getting a bailout, taxpayers are getting a massive bill. Thanks to the Fed's trillion dollar Quantitative Easing bond-buying campaign, Congress gets to borrow at artificially low rates.
The Fed-backed Congress feels no pressure to cut spending, and few members of Congress are willing to do so purely out of principle.
It's politically easier just to saddle future taxpayers with unconscionable levels of debt.
When the debts become too large for taxpayers to service, the Fed gives Congress the ability to pull a stealth default through inflation. As Pippa Malmgen, former member of the President's Working Group on Financial Markets, explained in an exclusive Money Metals podcast interview last week, "Inflation is a form of default. It's a means by which a government ends up paying back less than they borrowed."
That's the road policymakers are taking us down.
It's not our place here at Money Metals Exchange to endorse candidates for public office. However, we do view it as part of our mission to help educate the electorate about sound money. Toward that end, we hope the presidential candidates are asked – and asked until they give a straight answer – how they would rein in the Fed.
For more information on sound money as it relates to the various presidential candidates, please read this recent report from the Sound Money Defense League.
---