MARKET ALERT: U.S. Mint Suspends Silver Eagles Sales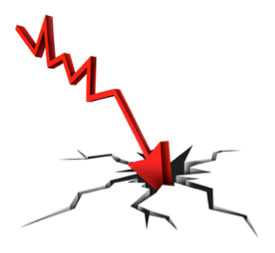 Gold and silver prices yesterday fell near their 5-year lows, and retail buying from bargain hunters continues to rise sharply. Last night, an overwhelmed U.S. Mint announced a halt to sales of new Silver Eagles until August!
Despite the strongest buying we've seen all year, MoneyMetals.com continues to have the 2015 American Silver Eagle coin in stock. However, premiums have risen and short delivery delays are likely given the volume of orders.
Most other gold and silver products can still be obtained at low premiums (for now). And there are no delays on any gold other than 1-oz bars.
Don't miss out on silver prices in the low $15 range and gold at $1,162!
For the best value, pick up some low-cost silver rounds and silver bars. And remember, shipping is FREE on all now $1,000+ orders this month! Lock your order online or call 1-800-800-1865.
---