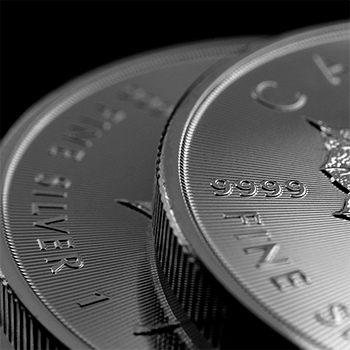 The void left by government mints in North America is shaking up the silver market, creating a major opening for competitors to supply the growing ranks of "silver stackers" and capture market share.
Silver Bullion Shortages
Shortages of fabricated silver bullion products continue across the board. Mints and refiners have fallen progressively further behind in recent weeks – caught flat-footed by a spike in demand starting at the end of June.
Many of the private firms producing rounds and bars are investing in equipment to ramp up production, but the specialized machinery takes time to deliver. And owners know demand is volatile – just a few months ago they had excess capacity. So they are cautious when it comes to expansion.
It will be a few months, at least, before supply catches up with demand for privately minted rounds and bars. This assumes demand does not spike once again. And it may be wishful thinking.
The sovereign mints – particularly in the U.S. and Canada – aren't likely to pull their weight in the 4th quarter. Almost all of the remaining production of 2015 dated silver American Eagles and Canadian Maple silver coins have now been sold. That means many buyers may soon find themselves in a queue for delivery of 2016 dated coins sometime after the new year, or paying even bigger premiums for coins from stock.
The problem is the pipeline of new coins, which is already insufficient. It will completely shut off towards year end. The U.S. Mint, whose bureaucratic incompetence historically makes it the most incapable of keeping up during demand spikes, will stop all production sometime in early to December to change over to the 2016 dies. The production halt generally lasts a month, and deliveries of new coins resume in early to mid January. (Switching out coin dies at private mints only takes a few minutes, but for some reason the process takes several weeks at the U.S. Mint.)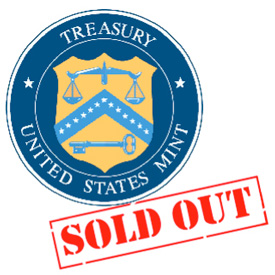 As silver American Eagles all but disappear from the market later this year, expect demand for bars and rounds to rise even more.
There is some good news in the form of new suppliers to the market. The Royal Mint in England and Australia's Perth Mint both recently launched one-ounce pure silver coins in the U.S. The timing could not have been better, though it remains to be seen how much of the gap they can fill.
So far, inventories for gold products remain in much better shape. There are plenty of options where investors can get prompt shipment. But gold demand is running at very high levels, and there may not be much slack remaining.
These markets would need a period of reduced buying from investors in order for inventories to recover. Whether or not we get that in the coming months remains to be seen. Wall Street and global financial markets are entering dangerous territory just as the bullion market wrestles with shortages that figure to worsen in the near term. Get ready for an interesting Fall.

About the Author:
Clint Siegner is a Director at Money Metals Exchange, a precious metals dealer recently named "Best in the USA" by an independent global ratings group. A graduate of Linfield College in Oregon, Siegner puts his experience in business management along with his passion for personal liberty, limited government, and honest money into the development of Money Metals' brand and reach. This includes writing extensively on the bullion markets and their intersection with policy and world affairs.