Few U.S. investors own even an ounce of gold or silver bullion, so it should come as no surprise that almost none of them know of the various options to hold bullion in an IRA. It doesn't help that financial professionals who coach people on what to hold in their retirement accounts typically aren't much better educated than their clients when it comes to gold.
Most investment advisers tout "diversification" as a key investment strategy. But they limit their clients to IRAs stuffed full of nothing but paper assets – stocks, bonds, and mutual funds. Wall Street pays them handsomely for it. Brokers are not eager to promote true diversification away from paper assets, as they would lose out on commissions and fees.
The 2008 crisis on Wall Street was an eye-opener for Americans. A lethal combination of fraud, interdependence, and massive leverage nearly collapsed the entire global financial system. It didn't matter much how "diversified" an investor's portfolio of securities was. The losses were staggering, and it took years to recover.
Today the Financial System is Even More Fragile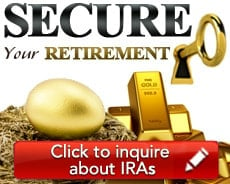 Megabanks are larger than ever. They remain completely interdependent thanks to even larger bets on CDOs and other complex derivatives. And there is plenty of evidence of massive ongoing fraud. The next time crisis hits there may not be any bailouts, and they may not recover at all.
An investment strategy that includes total dependence on Wall Street banks and brokerages isn't safe, regardless of what your broker might tell you.
For investors concerned about a portfolio filled with nothing but intangible securities, there is a much better option – the self-directed IRA. By giving yourself direct control over your portfolio, you can then invest directly in tangible assets instead of whatever the Wall Street paper pushers would like you to buy. You can own real estate, privately held companies, and physical precious metals, to name a few.
In it, you can purchase qualifying gold or silver bullion coins or bars and get immediate protection from the risks associated with all forms of paper assets. Owning real, tangible metal is a great way to eliminate dependence on Wall Street. And if the aftermath of the last financial crisis is any guide, gold, and silver will be a great way to profit. You can purchase gold bars and coins online.
Investors who hold metals in their IRA need never take on exposure to the dollar or other paper assets. They can take physical possession of their metal through in-kind distributions from the IRA when the time comes.
Many investors in ETFs linked to precious metals prices have been moving out of such proxies and into self-directed IRAs holding physical bullion, stored at facilities of the investors' choosing. While ETFs offer a few advantages for short-term or high-frequency traders, the risks of holding precious metals ETF shares are increasingly coming to light.
Now looks like an opportune time to diversify some of your retirement savings into bullion...
U.S. stock markets have moved to record high valuations against actual corporate earnings. They are overdue for a significant correction, setting aside the risk of another 2008-style crisis.
Right now swapping high-priced stocks for gold and silver which look cheap by comparison could be a very good move – particularly if it is done inside a tax-advantaged retirement account.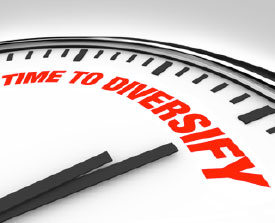 Regardless of recent actions in the currency markets, U.S. dollars are not well suited to provide a long-term store of value. The dollar strengthened mightily relative to other major world currencies over the past month, but don't expect that trend to continue indefinitely.
The U.S. may be losing the global currency race to the bottom at the moment, but no one should count Fed officials out! Fed officials have been hard at work devaluing the dollar for more than 100 years. Your dollars will buy less a few years from now than they do today. Count on it!
Meanwhile, precious metal prices have been punished in recent weeks. Anyone looking for an opportunity to switch paper assets for physical metal should find the current set-up in markets very compelling.
For more information about owning physical gold or silver in your retirement account, visit our IRA page or call 1-800-800-1865.

About the Author:
Clint Siegner is a Director at Money Metals Exchange, a precious metals dealer recently named "Best in the USA" by an independent global ratings group. A graduate of Linfield College in Oregon, Siegner puts his experience in business management along with his passion for personal liberty, limited government, and honest money into the development of Money Metals' brand and reach. This includes writing extensively on the bullion markets and their intersection with policy and world affairs.