Some say there is honor among thieves. Perhaps, but not among the banking class of criminals when they are under serious legal and regulatory pressure.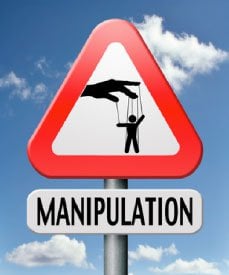 German behemoth Deutsche Bank agreed last spring to assist plaintiffs and regulators by ratting out their co-conspirator banks in a wide-ranging scheme to rig prices and cheat clients.
They cut a deal to avoid even larger monetary damages and criminal prosecution. Executives there agreed to pay nearly $100 million to settle their legal troubles and share information. In return, the bank gets to deny wrongdoing and keep its license to trade in markets. The other alleged cheaters, including the Bank of Nova Scotia, UBS, Barclays, HSBC, Fortis, Standard Chartered, and Bank of America, may not get off as easy.
Deutsche Bank Price Rigging Evidence
More details are now emerging as to exactly what kind of evidence Deutsche provided, and it is indeed damning. Plaintiffs in a class action suit looked it over and just filed an amended complaint with broader allegations of wrongdoing implicating more banks. The revised complaint describes what they found in the Deutsch materials this way:
Plaintiffs incorporate factual allegations based on the more than 350,000 pages of documents and 75 audio tapes that Deutsche Bank produced as part of the cooperation provisions of its Settlement Agreement with Plaintiffs (collectively, the "DB Cooperation Materials"). The DB Cooperation Materials provide direct, "smoking gun" evidence of a conspiracy among the Fixing Members and several other silver market makers, including at least UBS, Barclays, Standard Chartered, Fortis, and Merrill Lynch, to illegally manipulate the price of silver and silver financial instruments at artificial, anti-competitive levels through multiple means.
"Smoking gun" appears to be an apt description. Here is an example of a chat between a trader at Deutsche Bank and one at HSBC:
Deutsche Bank [Trader-Submitter A]: I got the fix in 3 minutes

HSBC [Trader A]: I'm bearish

Deutsche Bank [Trader-Submitter A]: Hahahaha

HSBC [Trader A]: Massively... Really wanna sell sil * * *

HSBC [Trader A]: Let's go and smash it together
That's Clear Evidence of Illegal Collusion to Manipulate Prices Down
But will this hoard of evidence lead to anything meaningful in terms of cleaning up the marketplace? We know banks have been rigging all sorts of markets and sticking it to their own customers for a long, long time with little repercussion. Regulatory capture – the cozy relationship between Wall Street and the bureaucrats who often want nothing more than to land a high-paying job there – is a real problem.
The CFTC, which regulates futures markets, announced they were closing their investigation into silver manipulation in 2013. After spending more than 7,000 enforcement hours, officials there somehow managed to miss what appears to be institutionalized cheating over a period lasting years.
Bart Chilton, who spearheaded the CFTC investigation, left for greener pastures shortly after the investigation wrapped up. He got a much better-paying gig at the nation's largest law firm, advising companies on the topic of regulation. Many have all but given up on agencies like the CFTC when it comes to keeping banks honest.
There is, however, reason for investors to hope. This class action lawsuit is the biggest civil litigation pertaining to metals market rigging to ever get past first base. The judge will allow discovery to proceed, based in large part upon the evidence provided by Deutsche Bank. Attorneys will start deposing traders and bank officials and attempting to find out just how deep the corruption goes. And, because it is a civil matter, the case cannot be derailed by inept or compromised regulators.
Deutsche Bank agreed already to fork over nearly $100 million as part of the suit. Other class-action suits are already pending and it is safe to say more victims will look at that jackpot and jump into the game.
The new evidence might even be too compelling for regulators to keep looking the other way. It is at least possible investors will see actual criminal prosecutions and banks losing their privileges to trade in these markets.
Metals market rigging has moved out of the realm of theory and into the realm of fact. Perhaps, for the first time, investors in the sector have a real shot at more honest markets and price discovery. Wouldn't that be nice?

About the Author:
Clint Siegner is a Director at Money Metals Exchange, a precious metals dealer recently named "Best in the USA" by an independent global ratings group. A graduate of Linfield College in Oregon, Siegner puts his experience in business management along with his passion for personal liberty, limited government, and honest money into the development of Money Metals' brand and reach. This includes writing extensively on the bullion markets and their intersection with policy and world affairs.