The meteoric rise of cryptocurrencies, including Bitcoin, captured the attention of many precious metals investors last year. Crypto's potential to serve as private and decentralized currency – beyond the reach of bankers (central and otherwise) to corrupt and control – is an alluring combination for some speculative members of the "honest money" crowd.
Investors are currently trying to determine what Bitcoin represents and what role it will play relative to precious metals. With that in mind let's have a look at what Bitcoin is now, what it might become later, and also point out what it will never be.
Here Is What Bitcoin Is Now
Bitcoin is a disruptive new idea. It let the genie out of the bottle by introducing the world to decentralized (read "unstoppable") networks that can be used to send and store value by anyone, from anywhere without central authorities and big institutions mucking around in the middle.
Banks and governments may be in the early stages of losing their monopoly on money as a means of profit and control. That would be a major leap for the cause of liberty.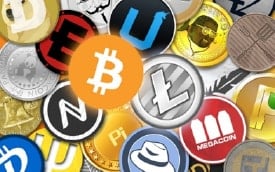 But this vision has not yet been fulfilled. Crypto investors need to understand the Bitcoin tokens they buy are merely one attempt to deliver on the idea of free-market money.
The idea is a sure winner. The tokens, unfortunately, are far from it.
Bitcoin is a medium of exchange, albeit with limited use currently. It is great for sending value across borders without permission and for making payments to the very small number of merchants who currently accept it.
Finally, it is a highly speculative asset. Bitcoin can produce dazzling returns, such as we saw in 2017, as well as devastating losses, as we have seen over the past month. This volatility will likely remain until the basic problems of adoption and scaling are resolved and it achieves widespread utility. Absent that, hope and fear will be primary drivers and Bitcoin will be a roller coaster ride.
Here Is What Bitcoin (Or One of the Alt-Coins) May Become
Cryptocurrencies may someday be a medium of exchange with widespread or universal application. But developers in this space must finally figure out how to scale and meet other challenges.
If Bitcoin or other cryptos succeed as both a medium of exchange and as a store of value while remaining beyond the reach of governments to regulate, monitor and control, we win. Imagine a world where people are free to transact using means that nobody can control. Bankers and politicians would lose their stranglehold on money and be forced to work for people's support.
Here Is What Bitcoin Is Not
Bitcoin is not "digital gold" as some in the crypto community claim. The term is intended to convey that Bitcoin is a store of value with some features in common with gold – such as privacy and limited supply. But the comparison is misguided.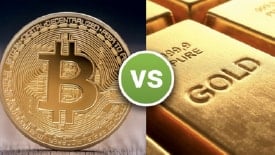 Bitcoin is not beautiful and it is not tangible. It will never offer utility in industry. It relies on electricity and the internet for its existence. Its place in the market is vulnerable to developers building software that becomes a "better mousetrap" and renders Bitcoin obsolete.
In short, Bitcoin tokens can never offer total assurance their value will be greater than zero.
Therefore Bitcoin should not be represented or considered as gold. It is a very different animal indeed.
All that said, Money Metals Exchange is leading the precious metals industry in accepting and making payments in various cryptos when customers buy and sell physical precious metals. Customers may use up to $100,000 in Bitcoin to purchase metals through Bitpay in our online shopping cart. And larger buy or sell transactions using Bitcoin, or any-sized transactions using other major alt-coins, can be conducted directly with Money Metals by calling 1-800-800-1865. More details appear here.

About the Author:
Clint Siegner is a Director at Money Metals Exchange, a precious metals dealer recently named "Best in the USA" by an independent global ratings group. A graduate of Linfield College in Oregon, Siegner puts his experience in business management along with his passion for personal liberty, limited government, and honest money into the development of Money Metals' brand and reach. This includes writing extensively on the bullion markets and their intersection with policy and world affairs.