Donald Trump fired off some major new shots in the global trade wars. With the exception of imports from Canada and Mexico, steel entering the U.S. will be subject to a 25% tariff and aluminum will be taxed at 10%.
The president's trade policy has been applauded by people seeking to protect domestic industry and criticized by free marketeers. There is no shortage of disagreement over the policy, but some of the outcomes seem easier to predict.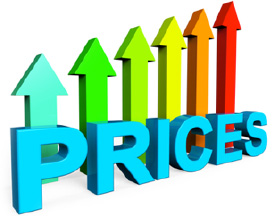 Higher price inflation is one probability.
Domestic manufacturers who use steel and aluminum are going to pay more for those metals and will need to raise prices. A wide gamut of goods ranging from airplanes and automobiles to steel building materials will soon cost more.
Unfortunately, the higher costs will put domestic manufacturers who must buy steel and aluminum at a disadvantage.
While they pay more for imports from Europe or Asia, the cars and appliances manufactured elsewhere and shipped into the U.S. aren't affected.
Goldman Sachs estimates the steel tariffs will cost Ford and General Motors each $1 billion in profits. Imported models suddenly get a major cost advantage in the U.S. marketplace.
There is also the possibility of higher inflation driven directly by the foreign exchange markets.
Disgruntled trading partners may choose currency warfare as their response to tariffs. This would involve liquidating dollars they hold as reserves. In the case of China, Japan, and the EU, those stockpiles are enormous.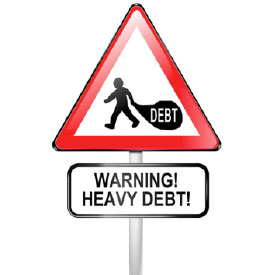 If Trump's trade policy succeeds at reducing trade deficits it will likely increase upward pressure on interest rates. As the flow of surplus dollars headed overseas diminishes, so will demand for U.S. debt.
Major foreign holders of U.S. Treasuries might also retaliate against the tariffs by umping Treasury bonds. China, in particular, has previously used the threat of liquidating its Treasury holdings as leverage.
Admiral Mike Mullen, the former chief of staff, declared the national debt as the greatest threat to national security in 2010.
President Trump apparently isn't getting that same counsel. He has been vocal about any trade war being supposedly easy to win, given our trading partners are so dependent on exports to the U.S. However, he has not acknowledged the government's dependence on debt.
This is troubling, especially since the administration has increased federal spending and reduced taxes – a combination that will dramatically increase U.S. reliance on borrowed money.
The President thinks he has a strong hand. But if the axiom about the borrower being a slave to the lender is true, then our creditors may hold the Trump cards.

About the Author:
Clint Siegner is a Director at Money Metals Exchange, a precious metals dealer recently named "Best in the USA" by an independent global ratings group. A graduate of Linfield College in Oregon, Siegner puts his experience in business management along with his passion for personal liberty, limited government, and honest money into the development of Money Metals' brand and reach. This includes writing extensively on the bullion markets and their intersection with policy and world affairs.