Are people still letting what might be viewed as a criminal enterprise manage their deposits and mortgages? Unfortunately, it is a rhetorical question. Millions of people are still clients of major Wall Street banks despite widespread financial malfeasance.
They are ignoring warning signs while misplacing their trust in regulators and authorities. They shouldn't.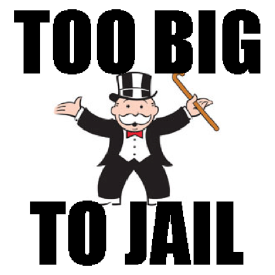 If you deal with crooked people, you should expect to get screwed – sooner or later. Even if the crooks are people you never meet or interact with in a large multi-national bank.
Here is the story of two companies that illustrate why everyone must look after themselves by being selective about who they trust in business. And why nobody should trust regulators or the government to protect them from cheaters.
The first is Wells Fargo – a "Global Systemically Important Bank." The bank has Warren Buffet as a major stakeholder and lavishes Washington DC politicians and bureaucrats with political contributions and lucrative job opportunities. It is considered "too big to fail."
Wells Fargo clients who take comfort in that status are missing the more important "flip side" of the bank's size and political connections. The bank's executives may also be too big to jail. Wells Fargo, like other major banks, is being granted a sort of license to cheat based on its size and status.
As a result, the bank has built a rap sheet a mile long over the past 10 years. The bank has been caught opening phony accounts, adding services (and fees) clients didn't request, rigging bond markets, abusing foreclosure rules, and a lot more. Millions of their clients appear to have been cheated and scammed.
All the while, we are not aware of any senior executive that has been prosecuted. The bank's shareholders, not the executives directly responsible, pay the fines.
Mismanagement and malfeasance at any bank put it at risk of collapse, at which point the bank may get the government bailout many clients are counting on. That simply means the crooks within the bank have few consequences for their swindles and fraud... not exactly the best outcome.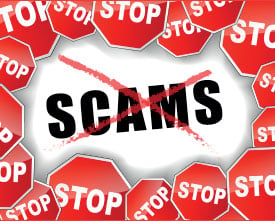 Northwest Territorial Mint, on the other hand, is on the opposite end of the spectrum in terms of size and status.
We have been watching that firm's story closely because Northwest Territorial was at one time a prominent player in our own industry, even as we saw troubling warning signs for years.
Approximately 3,000 of the company's clients were ultimately caught when the company declared bankruptcy and collapsed in April 2016. Many of these customers ignored some red flags – including the kinds of red flags we have warned about over time.
Over a few years, order deliveries were super-slow without any good reason. Complaints at the Better Business Bureau mounted. When the end came, total losses for these clients were reported to be as high as $25,000,000.
At least in the case of Northwest Territorial Mint, the owner and other senior management are now being prosecuted for fraud. And the firm collapsed without a bailout. But the 3,000 clients left holding the bag might have preferred if politicians had rushed to the rescue with taxpayer money.
In the end, however, it is a lot healthier for all of us if bad actors are punished and not rewarded or bailed out. But that tough love is reserved for everyone but the big banks, it seems.
The very best anyone can expect from government regulators and the courts is to prosecute fraud – but only after people have lost their shirts. If the company is big and very well-connected, prosecutions may not occur at all.
In both of the cases above, the customers involved had one option to avoid being cheated. They needed to be diligent and respond to the warning signs by choosing somewhere else to do business.

About the Author:
Clint Siegner is a Director at Money Metals Exchange, a precious metals dealer recently named "Best in the USA" by an independent global ratings group. A graduate of Linfield College in Oregon, Siegner puts his experience in business management along with his passion for personal liberty, limited government, and honest money into the development of Money Metals' brand and reach. This includes writing extensively on the bullion markets and their intersection with policy and world affairs.