We don't talk about it much, but Money Metals Exchange is literally the best in the nation when it comes to buying precious metals from clients who need to sell. We'll explain why that is in just a moment. First, however, it's important to explain why we don't promote it, despite having several competitive advantages.
We just don't think most people should be selling metals, at least not now.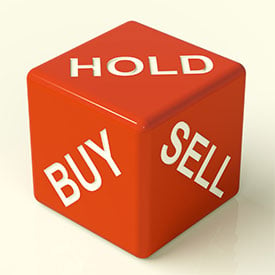 In fact, holding a position in physical bullion is, we believe, more important than ever. Our position on that hasn't changed, even though the sideways action in the metals markets in recent years has sometimes been frustrating and difficult to watch.
The dollar's future is more bleak than ever. The U.S. borrows too much, spends too much, and promises too much.
A national bankruptcy is coming and it will destroy confidence, the ephemeral foundation underpinning the Federal Reserve Note dollar.
We believe this is a truth that cannot be avoided, and no amount of price rigging or central economic planning can change it.
That said, it has always been a priority for us to make an honest and fair two-way market for our clients. We're committed to supporting them whether they need to buy OR sell.
And there are, of course, plenty of good reasons to sell the metal. Sometimes folks simply need cash for some other purpose – and gold and silver are highly liquid assets. Or maybe they simply disagree with our take on where the precious metals markets are headed.
So Money Metals has been steadily building tools to make it even easier for sellers as well.
Our "Sell to Us" Pricing Is the Best in America, Fully Transparent, and with No Minimums
For starters, anyone can easily find exactly what our bid price is online, day or night. We publish a "sell to us" price for virtually all of our products – even as our competitors don't. To see our "sell to us" price, just find the coin, round, or bar in question at MoneyMetals.com and look below the product photo.
These offer prices happen to be some of the highest in the nation, which is why we are especially proud to publish them live – and shame our competitors in doing so.
And unlike other dealers, there is no minimum quantity requirement, and it does not matter where the metal was originally purchased. Anyone can get the published "sell to us" price, even if they have only a few ounces of silver to sell.
You Can Sell to Us Instantly Online or By Phone
But our competitive advantages don't stop there. Your sell price can be locked in a matter of seconds, either online (24/7) or by phone. Checkout online is easy. The process is very similar to buying an item at MoneyMetals.com – meaning straightforward and simple.
Or give us a call at 1-800-800-1865 to lock pricing with one of our knowledgeable specialists. Either way, clients will get immediate confirmation by email, including shipping instructions.
Every confirmation includes a link to a quick video with tips on how to package and ship the metals securely.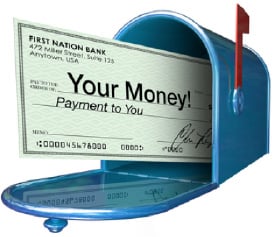 Clients get their choice of how they will be paid. They can select payment by check or by electronic credit to a checking or savings account via direct deposit.
Or they may even choose to receive payment in Bitcoin, Bitcoin Cash, Ethereum, Litecoin, and Dash. Money Metals Exchange is the Crypto/Metals HQ in the United States.
For those who want to swap gold and silver for the most popular cryptocurrencies, or vice versa, there is nowhere better. Not even close.
We make all payments promptly following receipt of the metals. Customers can lock pricing today and have funds in 3-4 days, even sooner if your metals shipment to us is expedited.
The services above are why Money Metals Exchange is the best and most convenient place to sell your precious metals. No one else offers the tools for sellers that we do, and that is not hyperbole. It's a fact.

About the Author:
Clint Siegner is a Director at Money Metals Exchange, a precious metals dealer recently named "Best in the USA" by an independent global ratings group. A graduate of Linfield College in Oregon, Siegner puts his experience in business management along with his passion for personal liberty, limited government, and honest money into the development of Money Metals' brand and reach. This includes writing extensively on the bullion markets and their intersection with policy and world affairs.