The GDP growth reported last week was the strongest since 2014. The ongoing economic expansion was a big story in the financial press. However, another major story just might wind up carrying more significance for metals investors.
Social media giants Facebook and Twitter crashed by roughly 20% after admitting subscriber growth was way behind projections and revenues were lower than expected. There are a couple of reasons that metals investors may want to take note of.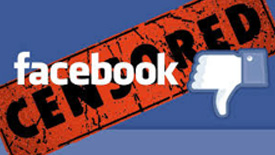 The first is that technology companies in general may finally be reaching the point where they have trouble meeting investors' sky-high expectations.
Facebook and Twitter weren't the only two Silicon Valley companies to suffer in last week's trading.
Shares of stalwarts such as Intel also fell and the NASDAQ index lost nearly 2.5%.
One week of price action isn't a trend, of course. It is simply worth keeping an eye on because the equity markets appear vulnerable.
Valuations and expectations are off the charts, and it wouldn't be too hard for the markets to disappoint investors more generally. Shaken confidence in stocks is one road to higher gold and silver prices, as safe-haven assets come back into vogue.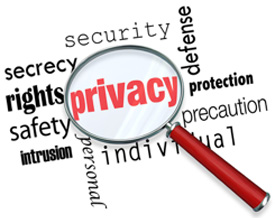 Regardless of whether the selloff in the social media giants is signaling trouble ahead for stocks in general, it does fit the pattern of declining confidence in our institutions. People have learned that Facebook and Twitter share an agenda with the radical political left. Content and personalities which aren't aligned with that agenda cannot expect fair treatment.
And all users must worry about their privacy. Massive data breaches are a regular occurrence, and these companies have demonstrated an eagerness to share user information. Anyone with an account is right to worry that personal info, photos, posts, and search history will be eventually handed off to other companies and even the government.
To make matters worse, these firms are now getting pressure from the European Union to police the content on their platforms. Any government demands that websites move even further away from the free speech will further erode users' confidence.
Gold bugs and anyone else paying attention know that government, and many of our largest corporations, are hard at work trying to steer markets, politics, and culture. Awareness of that fact is growing, and the slowing subscriber growth at Facebook and Twitter is, at least in part, a reflection of a broader erosion in confidence.
Trust in crooked institutions is evaporating. The question for bullion investors is when people will begin searching in earnest for more honest alternatives, including private and incorruptible money.

About the Author:
Clint Siegner is a Director at Money Metals Exchange, a precious metals dealer recently named "Best in the USA" by an independent global ratings group. A graduate of Linfield College in Oregon, Siegner puts his experience in business management along with his passion for personal liberty, limited government, and honest money into the development of Money Metals' brand and reach. This includes writing extensively on the bullion markets and their intersection with policy and world affairs.