Wall Street didn't take well to the Federal Reserve's latest rate hike and projection for two more to come in 2019.
Neither did the White House.
President Donald Trump slammed Fed chairman Jerome Powell yet again and reportedly asked advisors within his inner circle whether he has the legal authority to fire Powell.
It would be unprecedented for a President to fire a Fed chairman before his term is up. Over the weekend, Treasury Secretary Steven Mnuchin raced to quell the idea of ousting Powell. (But Mnuchin seems to have a personal stake in it, as he had recommended to Trump that he pick Powell to replace Janet Yellen.)
Mnuchin also convened over the weekend with big bank CEOs and the Administration's secretive President's Working Group on Capital Markets, known as the "Plunge Protection Team."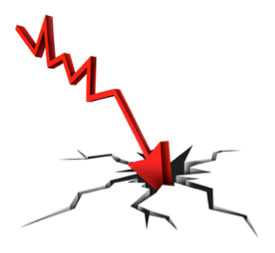 He took the unusual step of issuing a statement declaring the banking system has "ample liquidity."
His attempt to preempt any concerns about the current health of the financial system may have only helped draw more attention to them. The Fed's rate hikes have already put the stock market on the brink of a major cyclical crash.
Does the White House have the legal authority to remove Federal Reserve Board members? Apparently so. According to Section 10 of the Federal Reserve Act, "each [Board] member shall hold office for a term of fourteen years from the expiration of the term of his predecessor unless sooner removed for cause by the President."
If the President finds "cause," then he can remove Fed policymakers.
Of course, Trump would set off a political firestorm if he attempted to remove the Federal Reserve chairman. Right now, the White House is struggling to put out multiple existing fires threatening Trump's agenda – from the Robert Mueller investigation to Defense Secretary James Mattis' sudden resignation in protest to the partial government shutdown now in effect.
Early last week, it appeared that Trump was preparing to sign a stopgap bill to keep the government open – without funding for a border wall. But after his base revolted at the prospect of another capitulation on his cornerstone campaign promise – and a complete squandering of the last opportunity to get anything done while Republicans still control both chambers of Congress – Trump changed his mind.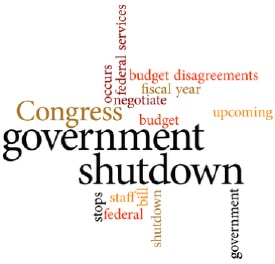 Is the current government shutdown anything more than political theater? History suggests shutdowns rarely achieve anything good for Republicans. They certainly never save taxpayers money (all government employees not reporting for work will still get full pay).
What do government shutdowns mean for markets? Not much, usually.
Investor fear is priced in beforehand. But with so much now weighing on the stock market all at once, any additional bad news about the prospects for a resolution of the shutdown could trigger additional heavy selling.
To be sure, the unfolding mayhem reinforces the wisdom of having a meaningful allocation to gold and silver as we head into the New Year.

About the Author:
Stefan Gleason is President of Money Metals Exchange, the company recently named "Best Overall Online Precious Metals Dealer" by Investopedia. A graduate of the University of Florida, Gleason is a seasoned business leader, investor, political strategist, and grassroots activist. Gleason has frequently appeared on national television networks such as CNN, FoxNews, and CNBC and in hundreds of publications such as the Wall Street Journal, TheStreet, and Seeking Alpha.