The War on Cash isn't a conspiracy theory. It's an open agenda. It's being driven by an alignment of interests among bankers, central bankers, politicians, and Silicon Valley moguls who stand to benefit from an all-digital economy.
Last week, Facebook – in partnership with major banks, payment processors, and e-commerce companies – launched a digital currency called Libra. Unlike decentralized, free-floating cryptocurrencies, Libra will be tied to national fiat currencies, integrated into the financial system, and centrally managed.
Critics warn Libra is akin to a "spy coin." It's certainly not for anyone who wants to go off the financial grid.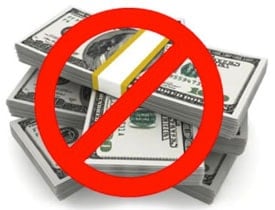 Many of the companies involved in Libra (including Facebook itself) routinely ban users based on their political views. Big Tech has booted scores of individuals and groups off social platforms for engaging in "far-right" speech. If Libra one day becomes the predominant online payment method, then political dissidents could effectively be banned from all e-commerce.
You can still obtain some degree of anonymity in the offline world by using paper cash. But that will become impossible in the cashless future envisioned by bankers.
Last week Bank of America CEO Brian Moynihan touted new developments in digital payment systems while speaking at a Fortune conference. He said, "We want a cashless society…we have more to gain than anybody from pure operating costs."
They gain – at the expense of our financial privacy. A cashless society is the end of a long road to monetary ruin that began many decades ago with the abandonment of sound money backed by gold and silver.

About the Author:
Stefan Gleason is CEO of Money Metals Exchange, the company recently named "Best Overall Online Precious Metals Dealer" by Investopedia. A graduate of the University of Florida, Gleason is a seasoned business leader, investor, political strategist, and grassroots activist. Gleason has frequently appeared on national television networks such as CNN, FoxNews, and CNBC and in hundreds of publications such as the Wall Street Journal, TheStreet, and Seeking Alpha.