Critical Questions to Consider Before You Buy (or Sell) Precious Metals
The bullion business is competitive, and buyers can easily evaluate dealer ask prices. In this internet age, people are more inclined and able to evaluate pricing than ever. It's easy to compare one merchant's offer with another.
But purchasing precious metals is not the same as buying a tee shirt. It is not enough to simply do a quick search for the lowest price.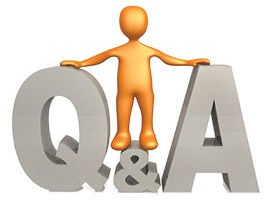 Gold and silver is an investment involving much larger sums. And what is purchased today will eventually be sold – preferably at maximum profit. It is a great idea to spend a few minutes extra and look at whether a precious metals dealer can do a good job buying your metals as well as selling them to you.
Even more importantly, buyers spending many thousands of dollars should get a good handle on the dealer's reputation. It will not be much comfort to save a few cents on the price per ounce if the dealer takes the payment and has trouble delivering the order or, even worse, fails to deliver at all.
Here are the key areas to evaluate…
What Are the Dealer's Bid Prices?
Imagine finding a stock you believe is undervalued, then discovering the stock broker commissions will be 30%. That can turn what looks like a sound investment into a real dog.
The most competitive precious dealers operate on a bid/ask spread and do not charge commissions. To estimate transaction costs, buyers need to calculate this spread. Simply subtract the price you receive to sell (the bid) from the price you pay to buy (the ask).
For the sake of transparency, Money Metals publishes both our bid and ask prices on each product page. You can see exactly what we would pay you back for each item BEFORE you buy it – and get complete assurance that the pricing is fair.
When it comes to most other U.S. dealers, investors will need to go through the hassle of making a phone call to find their bid price on an item (meaning what they would pay if you were SELLING to them).
Calculating the spread is especially critical when it comes to buying rare, or numismatic coins. Rip-off, high-pressure coin salespeople are notorious for giving customers little more than half of what they paid when buying the same coin back.
These "rare" coin dealers rarely give an honest answer about a coin's bid price when they are trying to sell it to you. And none will publish bid prices via their website.
Even if buyers can find an honest collectible coin dealer, the spreads will almost always be much higher than bullion. Trading volumes on such items are tiny, and dealers must plan to sit on inventory while they search for the right buyer.
This is one of the major reasons why, in general, bullion vastly outperforms rare coins as an investment, especially for people who buy rare coins without having major expertise in the area and just simply take the salesman's word.
How Easy Is it to Sell?
Ideally, the process for selling metals should be as simple as buying an item online.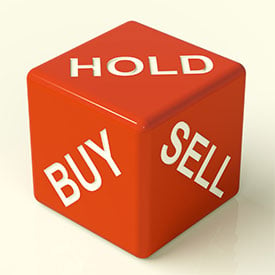 Clients can visit MoneyMetals.com and lock in the bid price for any of the most widely traded bullion products – be it day, night, or on a weekend. Our clients will get an email confirmation of their order to sell right away, along with a brief tutorial video on how to package and ship their metal. Payment is made by check or electronic deposit immediately after we receive the shipment.
Sellers can lock pricing today and have payment in their bank account in 2-4 days – the transit time for the shipment plus overnight for funding their account.
Even better… for clients who store with Money Metals Depository and wish to liquidate metals, the cost and delay of shipping metals is zero. That's because the gold and silver are already on-site in our high-security vault.
Our broader industry is way behind the times on this front. Unlike Money Metals, every other major U.S. dealer still requires customers to call them during business hours to arrange the pricing and sale of their metals!
What Is the Dealer's Reputation?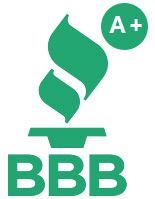 Finding a great low price is less than half the battle. The larger consideration is whether you can be confident the dealer will deliver as promised. Over the past decade, high-profile "low-cost" dealers have failed – with millions in losses imposed on their customers.
The good news is that a few minutes of searching online can provide a lot of confidence.
It's easy to see what clients are saying about dealers at places such as the Better Business Bureau. In many cases, you can also find out who owns the business and whether their track record is good.
The Secretary of State's website in each state offers a business search tool that can be used to find out whether the business is licensed and how long the company has been around.
How Does the Dealer Treat You?
Successful and reputable businesses treat clients like they are important.
It is cheap to set up telephone auto-attendants and rely on low-wage staff in a call center to take orders. It is more costly to have knowledgeable and helpful people answer the phones and answer questions before you place your order.
Smart dealers, like precious metals buyers, also recognize and respect that a bullion investment is a big decision. You are bestowing enormous trust when you send your payment in advance as required.

About the Author:
Clint Siegner is a Director at Money Metals Exchange, a precious metals dealer recently named "Best in the USA" by an independent global ratings group. A graduate of Linfield College in Oregon, Siegner puts his experience in business management along with his passion for personal liberty, limited government, and honest money into the development of Money Metals' brand and reach. This includes writing extensively on the bullion markets and their intersection with policy and world affairs.