JPMorgan Chase and other bullion banks spent most of a decade screwing clients and investors who were naive enough to expect a fair shake in the precious metals futures markets. It was a solid racket.
Yet claims of price rigging were simply dismissed by financial journalists and regulators as conspiracy theories. The banks' defenders were bolstered by a 5-year-long investigation by the compromised Commodity Futures Trading Commission (CFTC) which ended without a single banker being prosecuted.
Many gold bugs wondered if the racket would continue forever. Fortunately, much has changed over the past three years. Department of Justice prosecutors were able to secure a guilty plea from Deutsche Bank in late 2016.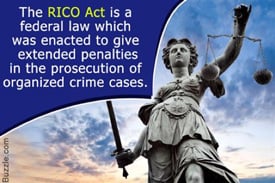 The bank turned over 350,000 pages of documents and dozens of voice recordings as part of their agreement to cooperate with the investigation. The trove of evidence was a testament to the monumental failure of the CFTC. It shed light on a pervasive, long-running, and well-organized fraud that should have been difficult to overlook.
Despite CFTC assurances to the contrary, there are plenty of bankers to prosecute.
The Justice Department has since secured guilty pleas from several traders working at Bank of America, JPMorgan Chase, and elsewhere. Three more bankers were indicted in the past couple of weeks. And it appears investigators are a long way from done.
Bloomberg reported last week that prosecutors consider the trading operations at JPMorgan as a "conspiracy to conduct the affairs of an enterprise involved in interstate or foreign commerce through a pattern of racketeering activity."
That language is purposely intended to evoke RICO, or Racketeer Influenced and Corrupt Organization, laws. JPMorgan may be prosecuted using the same laws designed to take down mobsters!
CFTC officials have not acknowledged the Commission's abject failure to do its primary job. Many have pointed out how compromised the CFTC is. A remarkable number of CFTC officials wind up with lucrative jobs on Wall Street.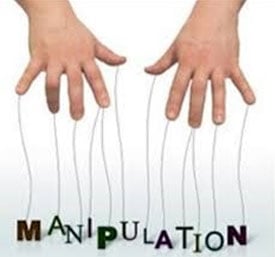 Now these conflicts of interest are on full display thanks to Craig Hemke with TF Metals Report.
Hemke, who has chronicled price rigging and the failure of the CFTC for years, made a remarkable connection after reading news coverage of Michael Nowak, JPMorgan's head of global trading for precious metals and commodities.
Nowak is one of three former JPMorgan traders recently indicted.
Nowak's attorney is David Meister. Meister led the CFTC's enforcement division during its failed 5-year investigation of price rigging. He and his team managed somehow to overlook what we now know to be a massive criminal "enterprise" at the banks.
One week after concluding that investigation in 2013, Meister decided to leave for greener pastures. He joined the law firm Skadden, Arps, Slate, Meagher & Flom LLP and has been representing Wall Street firms and bankers ever since. He will now put his insider knowledge of regulations and the CFTC's enforcement weaknesses to work defending Michael Nowak.
These people truly know no shame.

About the Author:
Clint Siegner is a Director at Money Metals Exchange, a precious metals dealer recently named "Best in the USA" by an independent global ratings group. A graduate of Linfield College in Oregon, Siegner puts his experience in business management along with his passion for personal liberty, limited government, and honest money into the development of Money Metals' brand and reach. This includes writing extensively on the bullion markets and their intersection with policy and world affairs.