In recent days, the Fed announced it would not only begin – but possibly step up – its tapering of monthly bond purchases, and global markets have not liked what they heard. Stock indices fell last week and again this week, despite some brief recovery rallies.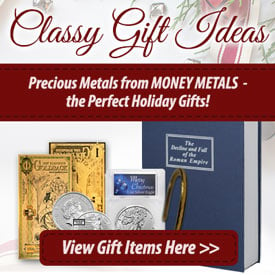 The new Covid "Omicron" variant is also a bearish factor for markets. Many parts of the world were finally seeing some light at the end of the tunnel as the virus hysteria waned. But recovery hopes are taking a hit as volatility increases in tandem with Omicron headlines.
Fed Chief Jerome Powell acknowledged during his testimony on Tuesday before the Senate Banking Committee that inflation is indeed a persistent problem – even as he refused once again to take any responsibility for creating it.
Powell also formally retired his laughable "transitory" inflation line, saying "I think it's probably a good time to retire that word…"
Powell's comments yesterday were more hawkish in tone, and, despite the rhetorical repositioning, the Fed is well behind the inflation curve.
In reality, though, the Fed simply will not tolerate significant and ongoing selling in equities.
As such, the central bank could still put the brakes on its tapering or rate-hike plans and continue to let inflation run hot for an extended period. That outcome is vastly preferred to upended stock markets wracked with fears the Fed is being "too aggressive" in reducing the pace of its market interventions and indirect bailouts.

About the Author:
Stefan Gleason is President of Money Metals Exchange, the company recently named "Best Overall Online Precious Metals Dealer" by Investopedia. A graduate of the University of Florida, Gleason is a seasoned business leader, investor, political strategist, and grassroots activist. Gleason has frequently appeared on national television networks such as CNN, FoxNews, and CNBC and in hundreds of publications such as the Wall Street Journal, TheStreet, and Seeking Alpha.