Now Acquire Fine Gold & Platinum Jewelry at Bullion-Dealer Prices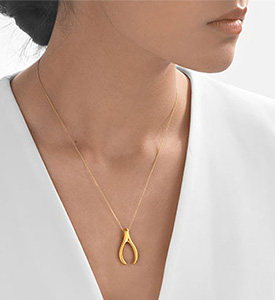 MONEY METALS – Fine gold and platinum jewelry has been collected, cherished, and handed down for millennia.
Given the highly desirable nature of wearable gold and platinum, jewelers have often been able to command prices at high multiples above underlying melt value.
If beauty and art are your prime objectives, and you don't mind paying the high jewelry store profit, there's nothing wrong with that.
However, savvy precious metals investors look for more.
They seek fine gold and platinum jewelry with a high precious metals content and low price relative to melt value.
Introducing Nebü Gold and Platinum Jewelry at Money Metals
Money Metals is proud to offer our customers a new line of gold and platinum jewelry with purity as high as 99.99 percent at a far lower spread between retail price and melt value than is often available from jewelers.
That's because we are a bullion dealer, founded with the objective to bring you the most precious metal for your money.
Nebü jewelry combines elegant design with properties unique to pure gold and platinum into beautiful luxury and relatively low premiums.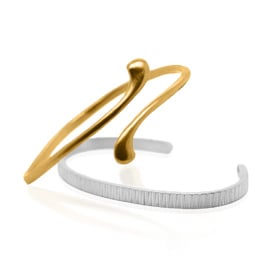 Our Nebü products deliver pure authenticity and true value in 24k luxury, each piece designed and produced with fine craftsmanship.
Offerings now available from Money Metals include bangles, charms, rings, pendants, earrings, and cufflinks in gold and platinum. We selected Nebü products not just for their beauty, but because they fit well with our goal of delivering the most metal for the money.
We are confident that you'll agree that these products combine beauty and value like no other wearable form of precious metals.
With holiday shopping upon us, check out the Nebü collection now at Money Metals. Browse your Gold Jewelry and Platinum Jewelry selection right no
w!
FREE SHIPPING AVAILABLE: Nebü products sold by Money Metals ship from the same Idaho facility as our other precious metals products, with the same high level of customer care. As always, shipping is free on all orders of $500 or more.