Price rigging in the metals futures markets remains a hot topic among gold and silver bugs. They are frustrated by what appears to be a cap on prices despite the overwhelmingly positive fundamentals.
Inflation is at 40-year highs and the geopolitical landscape is fraught with uncertainty, yet gold and silver prices remain stuck in the range where they have traded for most of the past two years.
To many market watchers, it appears cheating continues unabated. The Department of Justice and the federal regulatory bureaucracies tasked with enforcing fair markets have only imposed a small amount of accountability for illicit trading practices.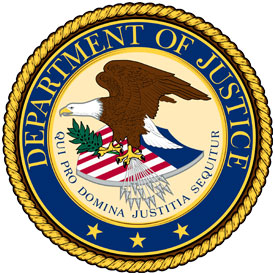 The Department of Justice indicted several traders for conspiring to spoof the precious metals markets several years ago. Prosecutors secured guilty pleas from a few.
There were hints these traders would provide testimony implicating more senior executives at their financial institutions. However, the DOJ has yet to issue indictments or arrest any of them.
The criminal trials for these bankers remain postponed indefinitely. The federal judge responsible is citing COVID protocols.
JPMorgan Chase admitted to doing wrong and paid nearly a billion dollars in fines in the fall of 2020. The admission and fines were part of an agreement that put an end to the DOJ's criminal investigation of the bank itself.
Deutsche Bank cut its deal with the DOJ last year. The bank agreed to pay just $80 million in criminal penalties and another $43 million in civil penalties. Other banks may be in negotiations of their own with federal prosecutors.
One concerning aspect of the Deferred Prosecution agreements being made with banks is the potential limitation on civil liability. The Justice Department is not just settling criminal complaints. It is shielding the banks from injured investors who might otherwise seek relief in civil court.
Many have wondered why more gold and silver investors didn't pursue class-action suits for damages. A major suit that had already been underway was blocked during the federal prosecution, and DOJ's resolution appears to hamper private litigants.
No American should expect justice from Washington DC. Regulators work to protect Wall Street banks, not to keep them honest.

About the Author:
Clint Siegner is a Director at Money Metals Exchange, a precious metals dealer recently named "Best in the USA" by an independent global ratings group. A graduate of Linfield College in Oregon, Siegner puts his experience in business management along with his passion for personal liberty, limited government, and honest money into the development of Money Metals' brand and reach. This includes writing extensively on the bullion markets and their intersection with policy and world affairs.