As the Fed admitted this week that a recession is imminent, gold and silver remain on strong footing and are bumping up against key upside price levels.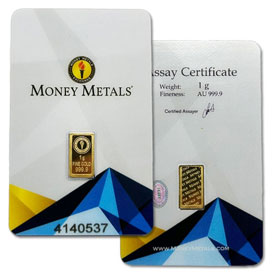 Gold is barely $30 below its all-time high of $2,080. Silver is nearly 50% below its all-time $50 high, but it's right at a key $26 level resistance level.
Decisive breakouts would likely lead to strong rallies upward.
In the retail bullion market, demand for physical coins, bars, and rounds has remained at extremely high levels since the initial banking collapse a month ago.
Money Metals remains well stocked. The only difficulty has been with our shipping department keeping up with the inbound order volume.
However, we've vetted and hired another 23 employees in recent weeks and expect our shipping speeds to return soon to the super-fast rates we are normally able to achieve.