Intriguing Q&A with Customers, Metals above Support Levels
September 8th, 2014 -- Gold and silver spot prices rest once again near important support levels at the lower end of their two-year trading ranges.

Strength in the U.S. dollar may be to blame. The European Central bank announced a rate cut -- weakening the euro. And carry trades -- in which traders borrow U.S. dollars at rates near zero and use them to buy higher yielding paper abroad -- have recently been unwound.

Last week's key jobs number was a disappointment, but not enough to dampen enthusiasm for U.S. equities. And not enough to raise concerns that the Fed will change course on tightening policy.
Money Metals Exchange Answers Customer Questions
When our Specialists get a similar question from many customers, we know our broader readership will be interested in the answers. Here are some questions and answers from recent conversations.

Q: Why do the spot prices vary among the websites that display them? It seems every site reports a somewhat different number.

A: There are a number of possible variables. These are the most significant: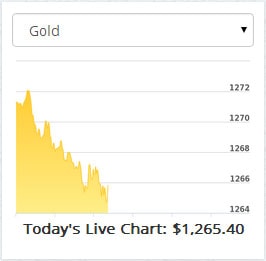 Some websites revert to posting the "bid" price once the exchanges close and prices are no longer updating. The bid price is always slightly lower than the "ask" price, but that is the price offered for those seeking to sell metals rather than buy.
Some sites show a fixed price once the "pit session" in the U.S. closes in early weekday afternoons, even though electronic trading continues for several more hours. (This is what financial news channel CNBC does.)
There are different firms delivering spot prices via live feed and that means the possibility of minor variations. Money Metals Exchange reports spot prices based on its subscription with FastMarkets Ltd. -- a major firm in that space, headquartered in London.
Perhaps most significantly, not all sites update their pricing at identical intervals. At MoneyMetals.com, we update spot prices once every minute unless you refresh your browser. It is a concession we make to minimize confusion over price changes. And, second-by-second price updates for the hundreds of users who are using our site simultaneously could dramatically slow down navigation.
Q: What is the difference between "IRA Approved" products and products that are not flagged as "IRA Approved"?

A: Some items at MoneyMetals.com are designated "IRA Approved" for precious metals backed Individual Retirement Accounts and some are not. This designation is really based on two sets of criteria -- one that comes directly from the IRS code governing IRAs and one that comes from the firms that provide storage and IRA custodial services.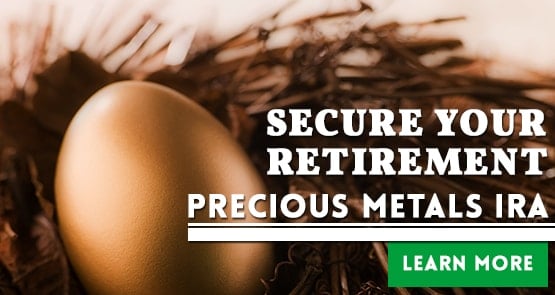 The IRS mandates that gold held in an IRA be at least .995 pure (.999 or higher for silver). The agency created an exemption to also allow gold American Eagles, minted by the U.S. Mint, which are 22 karat purity (or .9167 pure). Unfortunately, this exemption also includes those scandalously priced "proof" Eagles, a form of Ripoff Gold that unscrupulous dealers pressure IRA customers to buy.

Meanwhile, depositories and IRA custodians generally have more stringent requirements. They often require bars and rounds to carry a mint mark from a COMEX approved refiner or certification that the items were produced by a firm with ISO 9001 quality controls. This measure is intended to protect their customers.

Unscrupulous dealers took advantage of customers ordering for their IRA accounts -- particularly when the metals were headed into an unallocated or unsegregated type of storage account. Dealers shipped the least desirable and most difficult to market items. IRA orders represented a quick way to offload anything tarnished, scratched, and oddball.

These dealers knew the customer was unlikely to ever actually see the metal they purchased. And, if they did, the dealer could point the finger elsewhere. After all, the metal was delivered back out of an unallocated account, which means it could have originally come from any other dealer and any other customer.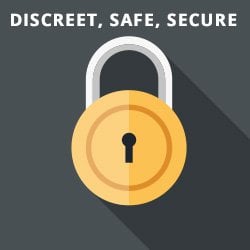 The "IRA Approved" items at MoneyMetals.com are accepted by all of the major IRA custodians/depositories and meet the IRS requirements.

So, should you limit yourself to "IRA Approved" bullion products? Only if you're buying specifically for inclusion in an IRA. There are great products including Krugerrands and Pre-1965 90% silver U.S. coins that don't meet IRA eligibility, but are a cost-effective way to buy the metals. There are also products -- 1 oz silver rounds in particular -- that often do not carry a mint mark. Your best assurance of quality will be in choosing a reputable dealer.

Q: Tell me how you protect my privacy so I can ensure the "powers that be" do not learn that I own precious metals.

First, you do not need to make your check or money order payable to our full company name. Instead, you may use the acronym MMX. That's also the acronym that will also appear on bank statements in the event you pay by ACH debit or credit card.

Also, no form of government disclosure is required by us in 99.99% of transactions.

---