95% Copper pennies (Price Per Pound)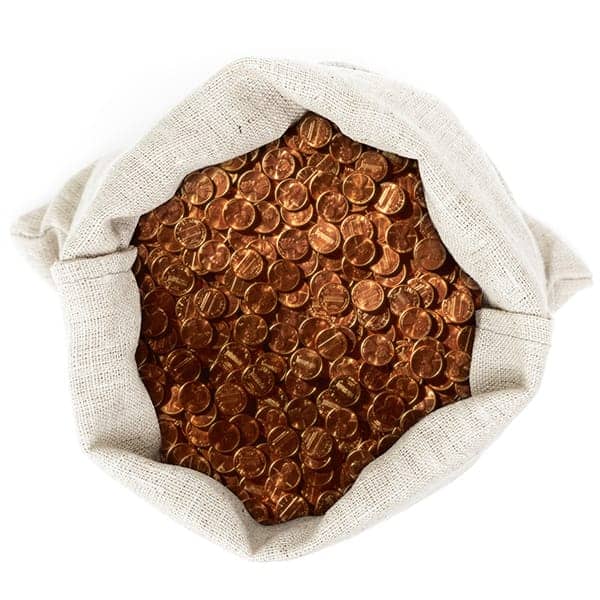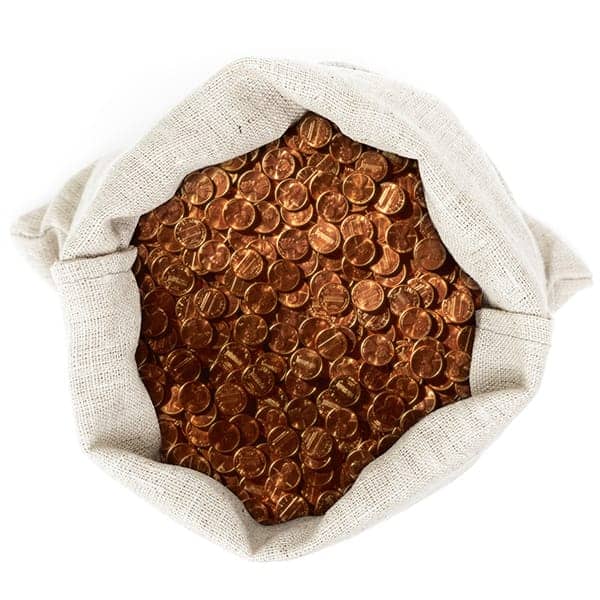 Note: Copper penny orders are NOT eligible for free shipping
Quantity
Price Each
Total Price Each
34 - 340
$4.99
$4.99
374 - 3366
$4.79
$4.79
3400+
Call for discount



Free Shipping
On All $199+ Orders
Buy Pre-1983 U.S. Minted Copper Pennies
Money Metals Exchange is pleased to offer copper United States pennies minted before 1983 at prices very close to melt value. These copper pennies are universally recognized and accepted, making them ideal for barter and trade. The very low premium to melt value makes them an excellent investment vehicle for copper. You can compare these coins to their silver equivalence, quarters or dimes before 1965, otherwise known as "junk" silver. Copper for sale on Money Metals is of great value and a collector's piece that many people love. Check out real copper pennies!
History of the Copper Penny
The US Mint produced Lincoln pennies, aka the "Lincoln cent," a coin equalling one cent, in 95% pure copper from 1909 - 1982. The switch from 95% copper pennies to 95% zinc pennies occurred around September to October 1982. Some 1982 pennies are not 95% copper as the U.S. government and Mint changed the metal content halfway through the year.
However, Money Metals ensures that any 1982-dated pennies included in our bags are the 95% copper version - which weighs heavier than the non-copper ones.
Copper Penny Values
We can see the value deterioration of pennies in the U.S. throughout history through today. Whereas the face value may still say it is one cent, the worth of metal is certainly less today. Pennies from 1856 to 1864 were made with 88% copper and 12% nickel, including the Flying Eagle cent and the Indian Head cent.
Copper pennies, originally pure copper, switched to zinc-covered steel in wartime 1943. Since 1982, U.S. pennies are mainly zinc, retaining only a 2.5% copper composition.
Different Types of Copper Pennies
The classical Lincoln Penny obverse (heads) bears the image of the 16th U.S. President Abraham Lincoln. Lincoln pennies come in two designs on the reverse (tails). "Wheat pennies" were copper cents featuring wheat ears and were minted from 1909 - 1958, and were replaced by the Lincoln Memorial.
You will likely notice that pre-1983 pennies are of heavier weight and have a darker color, while the surface of newer pennies is lighter and has a brighter copper color. Older Lincoln pennies have the initials of engraver VDB on the obverse, which stands for Victor David Brenner. On the back of the Lincoln Memorial penny are the initials FG, which stands for Frank Gasparro, who was the engraver of that penny. The mints that predominantly produced pennies in the United States include Denver (D), San Francisco (S), and Philadelphia (No mint mark).
Newer penny coinage has on the front a bust of Lincoln, the year, the mint mark, "In God We Trust," and "Liberty." On the back of the penny are "United States of America," "E Pluribus Unum," and, "One Cent," draped over a Liberty shield. There are also the initials LB which stands for Lyndall Bass who was the Associate Designer of the Shield Penny (as it is currently called). Additionally included are the initials JFM which stands for the Shield Penny's sculptor-engraver Joseph F. Menna.
Copper Penny Collecting
For quite some time, it was popular for coin collectors, copper-conscious investors, and people, in general, to buy a collection of decent condition rolls or boxes of older pennies for their copper melt value for investing purposes.
Copper, being a semi-precious metal, is a decent hedge against inflation, helping a person create a real sense of savings for financial security, retirement, or to pass the change on in the future to their children, family, and friends.
Some people collect copper pennies to be able to cash in on the melt value later to help pay bills such as their college or education, to pay for the random things life throws at them, or for the happiness obtained in their relationships. No matter why people decide to invest in copper pennies, it is typically a success.
When you invest in a bag of pre-1983 copper pennies, each dollar face value (100 coins) contains approximately 0.65 lbs of copper content... (Copper Penny) Check out all our copper for sale today!
If you're interested in affordable silver coins, check out "Junk" Silver Dimes and Quarters on Money Metals. We also offer junk silver in Silver Half Dollars. Most U.S. silver coins struck in 1964 or earlier were minted with 90% silver and 10% copper.
Product Specifications
| | |
| --- | --- |
| Mint Facility: | U.S. Mint |
| Denomination: | 1 Cent |
| Quality / Type: | Circulated |
| Purity: | 95% Copper, 5% Zinc |
| Copper Weight per Coin: | 2.95 grams |
We are currently unable to purchase this item online. Please call us at 1-800-800-1865 during normal business hours. A Specialist will assist you if we are currently able to purchase the item.
Shipping Info
We take great pride in the way your order is packaged and delivered.
You can expect:
Prompt Shipping – We ship orders shortly after your payment has been cleared – generally within 2 business days.
Fully Insured – We fully insure all shipments with Lloyd's of London.
Privacy – Your package will have no external markings that provide any clue as to the contents. Because we insure packages with Lloyd's of London, we do not declare a value or insure with the carrier.
Accountability for Package Contents – Your order will be packed under video surveillance, weighed and double-checked prior to shipping to ensure you receive exactly what you ordered.
Professional Packaging – Your order will be packaged securely and professionally.
Tracking – We will provide you with the carrier's tracking number for your shipment so you can monitor its progress and plan for delivery.
Signature Confirmation – Delivery carriers are instructed to request a signature upon delivery.
Cost to Ship & Insure
(absent periodic special offers for free or discounted shipping)
| Insured Value | Cost |
| --- | --- |
| Up to $198.99 | $7.97 |
| Insured Value | Cost |
| --- | --- |
| $199.00 + | FREE |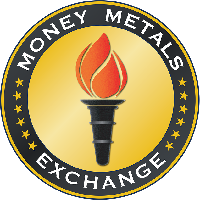 Sign in to Your Account
Please Sign In or Register to leave a review
Tabletop Treasure Hunting!

Not sure if this is quite average, but I found 177 wheat pennies and 15 Canadian pennies, and a few hours of fun. Some of the wheats were rather shiny and I'd say at least 4 were near uncirculated condition. At way closer to spot than bullion, it's also a way to invest in copper or something. But wait, there's more! You get to own a Donald Duck size bag of money and who doesn't want one of those!

Patrick M.

February 14th, 2023

Found about 70 wheat pennies in the 34 lb sack. All dates were 1940 and above. Among the wheat pennies were some S mint marks which made the order worth it for me. Also, I found about a dozen Canadian pennies which was cool. There is also the added bonus of filling in my collection post 1958 and looking for error coins. Overall it's worth it.

Big Bag of Copper Pennies

Excellent bag of copper pennies. I haven't sorted through them yet - not sure if I will bother. I mainly just wanted a big bag of copper pennies. Thanks!

A dozen wheats in $50 face is good

To the person who said they only got a dozen wheats in 34 pounds....that's about average. I had a ryedale copper penny sorting machine and have searched through $100s of dollars face value of pennies. Every $25 box of pennies only had 6-7 wheat cents in it.

Steve R.

January 18th, 2021

Of the 34 pounds I received maybe a dozen wheat pennies! Seemed to be pretty much sorted!