Overstocked, Discounted (and Unique) Items Available: Help Us Liquidate This Inventory!
While the prices on precious metals products on the Money Metals site are always competitive, we frequently have special deals available. We also come across less common products and prefer to move them out the door at steep discounts. Whether you're looking to buy silver, gold or other precious metals, check out today's great deals below!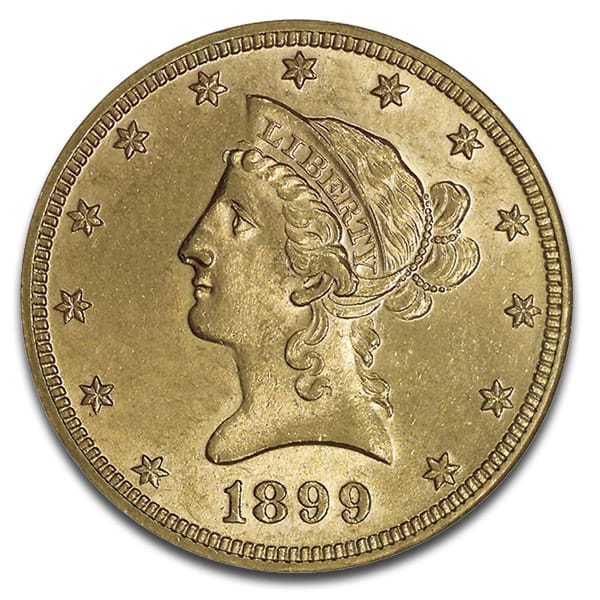 Large inventory available of Pre-'33 $10 U.S. Gold Liberty Coins
All in jewelry grade condition. Bargain prices being offered... way less then the competition... on these iconic pieces of history. AGW per coin = 0.4838 oz. Act quickly.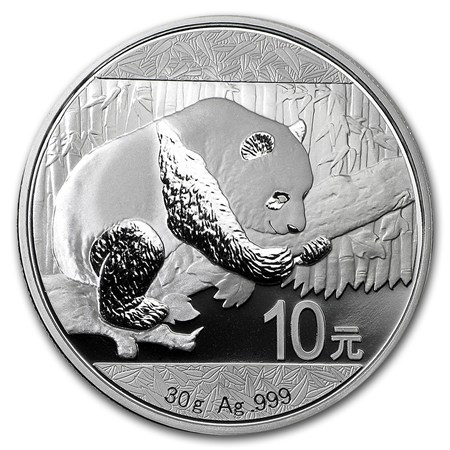 30 Gram Chinese Silver Pandas - In Stock and Ready to Ship
Get the beautiful 30-gram .999 pure Chinese Silver Panda coin. Comes in original mint packaging including individual air-tite hard plastic coin capsules. We recently were able to grab a batch of these but when they're gone, they're gone. So grab some today before they're gone!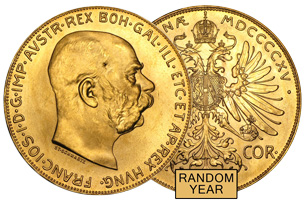 Austrian Gold 100 Corona - As low as 3.95% Over Melt Value
Austrian 100 Corona gold coins. Each coin contains .9802 troy ounce gold content. Starting at 4.95% over melt, as low as 3.95% (for 20+). Way less than all other gold right now as a percent over melt value. Less than 50 available.

$500 Now Ships Free (As of Sept 2019)!
Orders of $500 or more include free shipping & insurance. Reduced charges on sub-$500 orders (ranging between $6.97 and $9.97).
Since availability is quite limited, this item is available by phone only at 1-800-800-1865