Smart Reasons to Buy Precious Metals from Money Metals Exchange
Are you looking for the easiest way to buy precious metals? Look no further because you've found it.
Precious Metals for Sale
What are Precious Metals?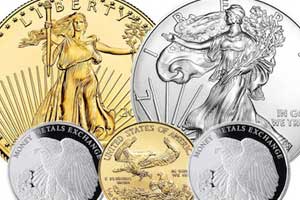 Gold, silver, platinum, and palladium are considered to be precious metals because they are rare. Their rarity makes them expensive and difficult to mine and valuable to industries and investors alike. Industries often use silver, platinum, and palladium as key components within appliances, electronics, and car parts. Precious metals – particularly gold and silver – have been chosen by the free market for thousands of years to serve as money. And investors hold physical gold, silver, platinum, and palladium as an alternative asset and to protect against inflation and financial turmoil. Owning precious metals can also be a way to diversify an investment portfolio because it is a non-correlated asset to most other assets.