Smart Reasons to
Buy Precious Metals

from Money Metals Exchange

Are you looking for the easiest way to buy precious metals? Look no further because you've found it.
Precious Metals for Sale

What are Precious Metals?
Gold, silver, platinum, and palladium are considered to be precious metals because they are rare. Their rarity makes them expensive and difficult to mine and valuable to industries and investors alike. Industries often use silver, platinum, and palladium as key components within appliances, electronics, and car parts. Precious metals – particularly gold and silver – have been chosen by the free market for thousands of years to serve as money. And investors hold physical gold, silver, platinum, and palladium as an alternative asset and to protect against inflation and financial turmoil. Owning precious metals can also be a way to diversify an investment portfolio because it is a non-correlated asset to most other assets.
Investments the Easy Way
Getting gold and silver through Money Metals Exchange is simple, safe and secure. It is also a viable way to protect your wealth and security. In just minutes, you can make a solid investment in your financial future. Savvy investors recognize the opportunity to switch fiat money for tried-and-true hard assets through Money Metals Exchange. Even self-sufficient people can get intimated by something new. For that reason, we have made the process as transparent and easy as possible.
How to Purchase Precious Metals Online or Over the Phone
Purchasing precious metals online is not a complicated process. In fact, some might find it easier than buying consumable goods and services. Here are three basic steps to buy precious metals right now.
1. Order online 24 hours a day, 7 days a week.
If you prefer to make personal contact with Money Metals Exchange, call us toll-free at 1-800-800-1865 between the hours of 7 am and 5:30 pm, Mountain Time, Mon-Fri. Our friendly and knowledgeable staff is ready to answer all your questions. Unlike most other gold and silver dealers, we don't put on the pressure. We won't bait and switch or attempt to upsell you to products such as "rare coins" at inflated prices. We want to help you buy the most gold and silver for every dollar you spend. We have a positive track record of doing that for thousands of satisfied customers.
2. Choose the products you want and how many ounces you wish to purchase.
We will quote you the current pricing. When you place an order, we instantly lock in your price. An invoice is sent to you promptly by snail mail, email and/or fax. We communicate with you in a way that makes you feel most comfortable.
3. Make your prompt payment to get your precious metals.
Once we receive your payment and your payment method clears, we notify you right away. For your convenience, we accept payment by almost any method, including check, e-check/ACH, credit card, Paypal, wire, money order, bitcoin, or other cryptocurrencies. Certain payment methods, such as check or ACH, will come with a clearing delay. Credit card, paypal, or crypto payments come with a modest transaction fee.
That's all it takes to buy gold bullion and silver bullion online through Money Metals Exchange. We ship your order fully insured to the address of your choice. We give you tracking information as soon as your order is shipped out. Remember, we will also buy back your gold and silver. So if you are looking to sell your precious metals, you can read how to sell to Money Metals in 3 easy steps!

Precious Metals to Invest In
There are several types of precious metals you can invest in. Each one has its own unique advantages to help you acquire and build wealth for the future. Consider investing in one or more of these coveted precious metals, which have all held value for centuries:
Silver Bullion
Gold Bullion
Platinum Bullion
Palladium Bullion
Copper Bullion
There are many reasons to invest in gold and/or silver bullion and bars.
The U.S dollar was backed by gold (or, in coin form, minted in actual gold and silver) throughout the late-19th and early 20th centuries. Then, in 1933, FDR ordered all Americans to turn in their gold in exchange for paper money at a $20 per ounce exchange rate – and he subsequently devalued the dollar to $35 per ounce.
The U.S. remained on a quasi-gold standard until 1971 when President Nixon "temporarily suspended" (i.e. permanently defaulted up) the Bretton Woods Agreement and ended foreign central banks' ability to redeem their dollars at the New York Fed for physical gold,, thus sparking an acceleration in the longoing devaluation of dollar-denomnated assets and the currency.
Buying gold and silver is a way to hedge against the inevitability of inflation.
People have used gold and silver for trading for thousands of years. Gold and silver are still a form of money – a timeless and tangible way to hold and protect wealth. Gold and silver are recognized internationally. Additionally, the buying power of gold and silver has remained stable while the dollar's value has fallen dramatically. Wherever you travel outside the States, gold and silver have value. This means you really can take it with you!
The value of gold and silver is tangible because there is a limited amount of these precious metals available in the world. Money can be printed – or simply created digitally, as is now typical – and only has the value assigned to it by the government. Gold and silver is a tangible, relatively stable asset that can be securely stored in a safe or vault rather than kept in a bank.
Investors of all types can purchase gold and silver to build their wealth. Small coins and bars are available to people with limited funds. Gold and silver bullion are also excellent gifts for milestone moments in life, such as graduations, weddings and anniversaries. Buy precious metals for all the upcoming events in your life!
Stay away from a shady dealer looking to take your money. Talk to a well-informed representative from Money Metals Exchange to learn more about investing in gold and silver for yourself and others. Consider Eagles, rounds, bars and other types of precious metals.
Precious Metal to Avoid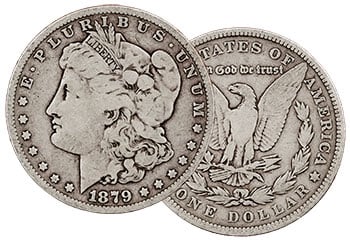 There are also precious metals you want to avoid buying as they are a weak investment. At the top of this list are high-cost numismatic coins. These coins contain various metal content and are meant for collectors, not investors. Some numismatic coins will have value, while others are basically worthless as their value will plummet over time, such as certain commemorative coins.
Bullion is what investors want to buy. It comes in definitive weight categories, such as ounces, and grams, and various formats such as silver and gold coins, rounds, and bars. Bullion is purchased for investment purposes. It can also help buyers guard their assets from inflation. Bullion comes from the mint each year, while numismatic coins might have been produced decades ago.
Internet ads and late-night television commercials continue to push the perceived value of numismatic coins. Some are attractive to look at and others are like having a slice of history in your hand. But numismatic coins are never a solid investment in your future.
The bitcoin is another controversial investment option. While some people have achieved success by purchasing this cutting edge form of digital currency, others have fallen prey to scammers. Do your research before making any investment to avoid a shady dealer's scam or spam email requests.
Let's Do It Right Now!
You don't have to be wealthy or a financial expert to invest in your future. Learn more about investing in precious metals today for a more financially secure tomorrow, regardless of the current economy. You can buy precious metals securely online or by phone in a safe and discreet manner with total confidence. It's easy to take the first step toward financial success, and it only takes a few minutes!