90% Silver Half Dollars Pre-1965 Junk Silver Coins (Design Our Choice)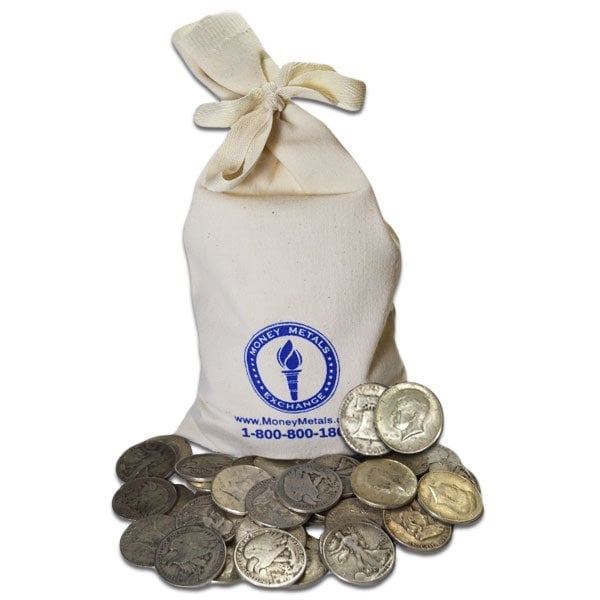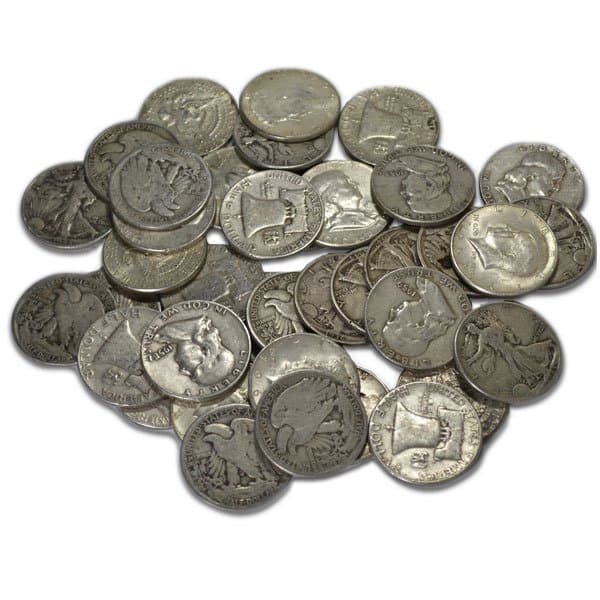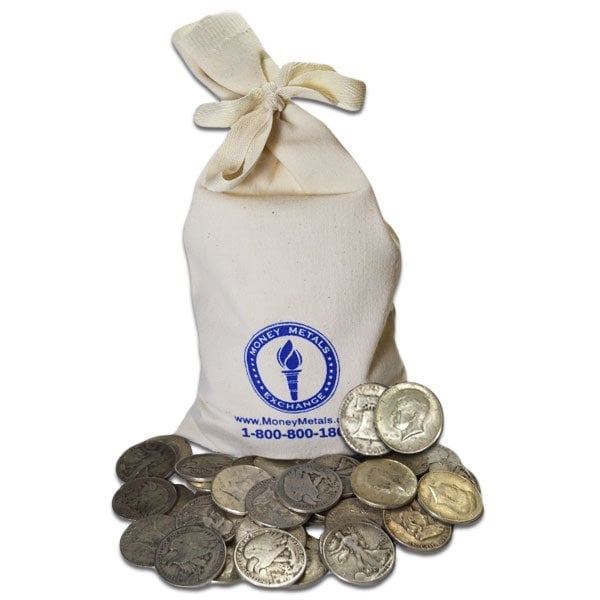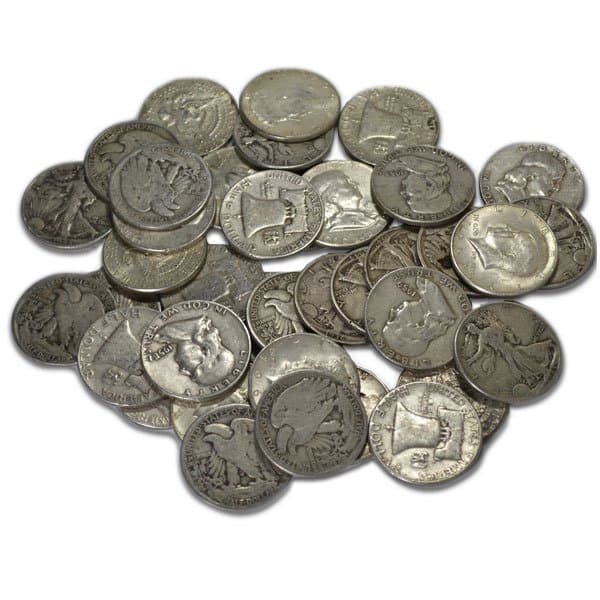 Quantity
Premium/Oz
Total Price Each
$ 5 Face
$8.49
$110.30
$ 500 Face
$7.99
$10,855.00
$ 2000 Face
$7.69
$42,980.00
$ 5000 Face +
Please call for our best pricing - 1-800-800-1865
(0.7150 oz of silver content for every face value dollar)



Free Shipping
On All $199+ Orders
Sell to Us Price: $16.17 per $1 face value
Buy Junk Silver Coin Bags of Silver Half Dollars
One of the most popular ways to invest in silver bullion coins is buying circulated US half dollars minted prior to 1965. These coins, along with Pre-1965 dimes and quarters, are commonly referred to as "junk" silver, or 90% silver. The term "junk" silver developed in the 1970s. Savvy people began pulling these coins from circulation and trading them at dollar values based on their silver content. Coin dealers applied the term to distinguish this circulated coinage with no collectible value from more collectible coins they wanted to sell at higher prices. Making the coin prices on "junk" silver more appealing to buyers more interested in the silver content, versus the condition of the coin.
Today, these coins are widely traded by bullion dealers. They are very popular because they often cost less than other US bullion coins such as US Silver Eagles. Half dollars, which each contain .358 ounces of actual silver content, are also much smaller than the 1-ounce American Eagles. Preparedness minded investors consider official, recognizable US coins in smaller sizes ideal for use in barter. 90% US silver half dollars are anything but "junk", despite being referred to that way.
Silver Kennedy half dollars, the Franklin half dollar, and Liberty half dollars are the variety these half dollars come in and an excellent store of value. Americans buying gas in 1964 could have purchased 1.667 gallons of gasoline for fifty cents -- the face value of one of these coins. Today, these coins have a value which is still roughly equivalent to that amount of gas. The fiat dollar may buy dramatically less, but the purchasing power of silver has held up very well.
These coins are "honest" money. They have worked well to protect investors from the destruction of the fiat US dollar in the decades since politicians and central bankers abandoned the gold and silver standard that once underpinned our currency.
How Much is a 1964 Half Dollar Worth?
All US silver coins struck in 1964 or earlier were minted with 90% silver and 10% copper. Please note: the copper content of these rare coins is excluded from any calculation of pricing. Only the silver content is valued!
So what makes these silver coins a good investment? Each dollar of face value contains .715 ounces of actual silver content, so a full junk silver coin bag ($1,000 face value) contains 715 ounces of silver.
Pre-1965 half dollar silver coins are older and carry historical interest, but no additional premium is added to their price based on age, condition, or collectible value. The coins are delivered unsorted, with any batch containing a variety of minting dates and coin conditions.
Silver Half Dollars Value Chart
| Coin Type | Dates | Typical Uncirculated |
| --- | --- | --- |
| Kennedy Half Dollars Silver (Common date) | 1964 | $7.00-$15.00 |
| Kennedy Half Dollars Silver Clad (No rare dates) | 1965-1969 | $5.00-$10.00 |
| Kennedy Half Dollars Bicentennial (Dated 1776-1976) (Common date) | 1975-1976 | Face Value |
| Kennedy Half Dollars Clad | 1971-Present | Face Value |
Are Silver Half Dollars a Good Investment?
Pre-1965 silver half dollar coins do offer several advantages. First, they are significantly smaller than 1 ounce products, which makes them ideal for bartering in smaller transactions.
Secondly, like bullion rounds, this form of silver offers a low premium over the spot market price of silver. The market value of "junk silver" is often very close to the actual melt value of the coins. Investors can get more ounces of silver for whatever they plan to spend by choosing half dollars in favor of more expensive alternatives.
Thirdly, they are legal U.S. tender, albeit only for the face value of $.50. While it would be a very bad idea to spend these coins for the face value, their status as legal tender backed by the U.S. government does instill a measure of trust and confidence. That could be important when the time comes to sell or trade them.
Finally, silver junk bags are bought and sold in huge quantities and are therefore very liquid - easy to buy and easy to sell.
Silver half dollars are machine counted into bags when a client's order is released to be packed and shipped. Money Metals can accommodate orders starting as small as $5 face value (10 coins). Silver coin bags of dimes and quarters are available in addition to half dollars and are generally priced even lower. Making the cost and the coin values, a great choice for those looking to spend less, yet still obtain silver. Or, a great choice for those coin collecting, because you're able to buy them in bulk, giving you a variety of dates.
Silver Content per Silver Coin Size:
Pre-1965 Silver Dimes contain 0.0715 troy ounces of silver
Pre-1965 Silver Quarters contain 0.17875 troy ounces of silver
Pre-1965 Silver Half-Dollars contain 0.3575 troy ounces of silver
Product Specifications
| | |
| --- | --- |
| Mint Facility: | United States Mint |
| Denomination: | Half-Dollar |
| Quality / Type: | Circulated |
| Purity: | 90% silver, 10% copper (.715 troy oz. silver content per dollar of face value) |
| Silver Weight per Coin: | Half-Dollar - .358 troy ounces |
Sell to Us
We are buying this item back daily, and we pay you promptly!
Our current buy pricing is $16.17 per $1 face value and we will buy up to 3,575 ounces at this price. Simply call us on any weekday to lock pricing at 1-800-800-1865.
Learn more about the process for selling to us here.
Shipping Info
We take great pride in the way your order is packaged and delivered.
You can expect:
Prompt Shipping – We ship orders shortly after your payment has been cleared – generally within 2 business days.
Fully Insured – We fully insure all shipments with Lloyd's of London.
Privacy – Your package will have no external markings that provide any clue as to the contents. Because we insure packages with Lloyd's of London, we do not declare a value or insure with the carrier.
Accountability for Package Contents – Your order will be packed under video surveillance, weighed and double-checked prior to shipping to ensure you receive exactly what you ordered.
Professional Packaging – Your order will be packaged securely and professionally.
Tracking – We will provide you with the carrier's tracking number for your shipment so you can monitor its progress and plan for delivery.
Signature Confirmation – Delivery carriers are instructed to request a signature upon delivery.
Cost to Ship & Insure
(absent periodic special offers for free or discounted shipping)
| Insured Value | Cost |
| --- | --- |
| Up to $198.99 | $7.97 |
| Insured Value | Cost |
| --- | --- |
| $199.00 + | FREE |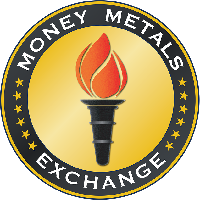 Sign in to Your Account
Please Sign In or Register to leave a review
Derek T.

September 21st, 2023

I received 3 barbers, 4 walkers and 13 franklins all in fair shape. Couldn't be happier. Thanks for another great investment money metals

First order was amazing. If you haven't bought into this you're missing out! Yes I'll be buying these halves! Carry on

Ordered $10 worth three times now. First time all Franklins but from varying years done with really low mintage amounts… Caused me to get A Franklin half dollars book and became hooked on collecting. 2nd time all Frankilns but less variety yet condition was amazing. 3rd time pretty much the same as the 2nd but with one amazing exception. Got a 1955 no mint mark (only no mint marks made in 55) which is the lowest minted coin through the Franklin years. Still had decent luster and few scratches… More than satisfied. The only reason I've only ordered $30 dollars worth is I want so many more different coins and rounds… Other than Silver Dollars Money Metals is my complete go to for my silver needs.

This is the second time I ordered half dollars. This batch was excellent. Some of the Kennedys actually looked uncirculated they were so shinny and sharp. Same with some of the Franklin, very good condition, very clean. The Liberties were good for there age. Very pleased with my purchase!

Andrew C.

March 10th, 2023

The coins are great with a nice variety. I received mostly Franklin halves, but did get a 1944 walking liberty and 3 '64 Kennedy halves which are super cool. Nice little piece of history and really in very good condition for being almost 60 years old and older. I'll definitely be buying more of these in the future