Now you can safeguard your assets from financial turmoil and the devaluing dollar – without paying costly middleman mark-ups or fending off high pressure, bait-and-switch sales tactics. Savvy, self-reliant investors are embracing Money Metals Exchange as their trustworthy resource for gold and silver bullion.
The reasons for our rapid growth are simple and straightforward – Money Metals Exchange is secure, private and offers you the most gold and silver for your money. After balloting of more than 20,000 industry insiders and investors across the globe, the company was recently named precious metals "Dealer of the Year" by industry ratings group Bullion.Directory. That's because Money Metals offers great value with high integrity, and it's totally beginner friendly -- focusing on educating its customers and answering their questions.
Stefan Gleason — President of Money Metals Exchange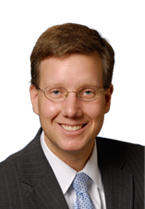 Gleason is president of Money Metals Exchange, a national precious metals investment company and news service with over 300,000 readers and 100,000 paid customers. He launched the company while president of a national newsletter publishing company dedicated to helping subscribers protect their freedoms, assets, and privacy.
He founded Money Metals Exchange in 2010 in direct response to the abusive methods of national advertisers of "rare," collectible, and numismatic coins who mark up their coins to 50%, 100%, or even higher above their actual melt value. Money Metals believes the average investor should never purchase precious metals that are not priced at or near their actual melt value. The rare coin market is only suitable for highly experienced collectors with money to blow.
Gleason currently leads marketing, publishing, and real estate companies as well. Previously, Gleason served as Vice President of the National Right to Work Legal Defense Foundation in Springfield, Virginia. Gleason is a graduate of the University of Florida with a BA degree in Political Science.
Gleason has frequently appeared on national television shows and networks such as Fox News Channel's O'Reilly Factor and Special Report with Brit Hume, CNBC's Closing Bell, Christian Broadcasting Network, CNN, and C-SPAN's Washington Journal. He has frequently been interviewed on national radio shows such as the Lars Larson Show, Michael Reagan Show, G. Gordon Liddy Show, and Ken Hamblin Show. Gleason's commentaries have appeared in The Wall Street Journal, Detroit News, Washington Times, and National Review, among thousands of other national, state, and local newspapers, wire services, and Internet sites.
Clint Siegner — Co-Manager of Money Metals Exchange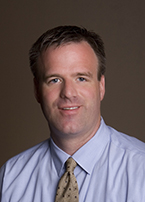 In addition to playing a leading editorial role, Siegner is co-manager of the company with Mike Gleason (below) and oversees core company operations and internal systems. He writes extensively on the bullion markets and on the issue of sound money and why its absence is undermining free markets. You can find Siegner's work at FXStreet.com, ResourceInvestor.com, Gold-Eagle.com, SafeHaven.com, and elsewhere.
Siegner grew up in rural Oregon and attended Linfield College, where he graduated Magna Cum Laude with a degree in business. Out of college, Siegner joined a steel distributor offering specialty steel tubing and bar. Siegner spent 11 years helping build Team Tube into a regional firm with locations up and down the West Coast. He served as General Manager of the firm's California business operations.
Siegner relocated his family to Idaho to enjoy a higher quality of life and ultimately to build a business around the issues he cares most deeply about. Siegner joined with Stefan and Mike Gleason to launch Money Metals in 2010.
Mike Gleason — Co-Manager of Money Metals Exchange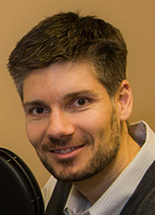 Mike Gleason manages Money Metals' day-to-day activities with co-manager Clint Siegner. With his extensive sales and logistics background, Gleason particularly focuses his efforts on sourcing and management of sales and customer service staff to ensure the highest level of service and integrity. He hosts Money Metals' weekly podcast and leads the company's inventory management and product pricing functions.
Prior to joining the company in 2010, Mike Gleason was a systems consultant for two Atlanta-based companies in the warehouse management / inventory control industry for over 10 years. Gleason won various sales awards at Stratix Corporation and BarCodeID Systems.
Gleason is a hard money advocate and a strong proponent of personal liberty, limited government, and the Austrian School of Economics. A graduate of the University of Florida with a B.S. degree in Telecommunications, Gleason puts his longtime broadcasting background to good use, hosting a weekly precious metals podcast since 2011, a program listened to by tens of thousands each week.
Helpful Links
If you have further questions please feel free to use the Contact Us link for various ways to get in touch with us.