Rising Food & Energy Prices Bullish for Gold/Silver
Gold and silver markets enter the week on strong recent performance, with prices closing on Friday above some important levels. Gold gained $16/oz to $1,621 (+1.0%), well above the significant $1,600 mark. Silver got a weekly close above $28.00 - up $0.32/oz and settling at $28.17 (+1.1%).
Platinum prices did not fare as well last week. The white metal lost $7/oz to finish at $1,404 (-0.5%). Palladium managed a modest gain of $2/oz and closed at $586 (+0.3%).
Markets have been sleepy with the world focused on the Olympics and lots of traders taking their summer vacations. But the coming Fall figures to be interesting.
Rising Food and Energy Prices Expected to Push Up Precious Metals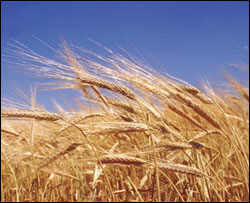 Rising food and energy prices should drive precious metals prices higher in the coming months. Lots of investors know rising inflation numbers are bullish for gold and silver prices. The problem is that most rely too heavily on the headline Consumer Price Index (CPI) figures – a lagging, lowball indicator of price inflation. By the time higher prices manifest at the consumer level – and mainstream investors move to hedge themselves, gold and silver prices may already have rallied substantially.
A higher CPI appears inevitable a few months from now. The severe drought in the Midwest has driven the price of food commodities like corn, soybeans, and wheat dramatically higher. Those higher costs are going to be reflected in the price of your favorite breakfast cereal and other food staples in a few months.
The price of wholesale gasoline is up more than 50 cents/gallon over the past six weeks. If this is sustained, it will have an even more pervasive effect on the cost of living than higher food prices.
A High-Probability Seasonal Trade
David Morgan reported in the July 2011 issue of Money, Metals, and Mining that buying silver on August 15 and holding until February 15 of the following year has an 85% chance of being profitable.
Keep Your Eye on Bid/Ask Spreads
Money Metals Exchange fields lots of questions from investors, and none is more common than "what to buy?"
Nothing is more important to your investment returns than keeping your transaction costs low. The bid/ask spread – the difference between the price you pay to buy and the price you receive to sell – is the best way to evaluate these costs.
We have often recommended pre-1965 90% silver coins on the basis of low overall premiums and low transaction costs. However, over the past couple months, the spread on these coins has widened. Currently, silver Canadian Maple Leafs, American Eagles and 1-oz silver rounds offer slightly lower spreads, so we tend to favor these items at present.
That said, 90% silver coins are still a good bet for customers focused only on accumulating as many ounces as they can for the money they have to spend. Though they have risen, the buy premiums remain among the lowest available. These coins are also worth considering for anyone looking for the most suitable precious metal product for barter and trade.
In gold, the bid/ask spreads are currently very similar across the spectrum of popular bullion forms.
One-ounce and ten-ounce gold bars offer the lowest buy premiums, so they are the go-to for investors who want "bang for the buck." Those buyers who prefer the more interesting and beautiful 1-oz coins, like the gold American Eagle, can be comfortable knowing whatever additional premium they pay to buy will be likely be recouped when it is time to sell. But buyers will always do well to opt for the lowest-premium products to utilize their investment dollars to the fullest.
---