Trump Hasn't Ruled Out Reappointing Yellen as Fed Chair
Candidate Donald Trump was none too kind to current Federal Reserve Chair Janet Yellen during his 2016 campaign. However, the President's tone with regards to Yellen and Fed policy has been softening since his election.
Trump met one on one with Yellen and other top contenders last week and now appears quite open to the idea of reappointing her to another four-year term.
Trump told CNBC in September of last year that Yellen should be "ashamed" for acting partisan. He accused the Fed of maintaining extraordinarily low interest rates at the request of former President Barack Obama and Democrats who wanted stimulus and credit for economic growth. Given an opportunity, he suggested he would find someone new as Fed Chair.
Now that has been thrown into question. Following his recent interviews with the candidates, Trump told Fox Business, "Most people are saying it's down to two: Mr. (John) Taylor, Mr. (Jerome) Powell. I also met with Janet Yellen, who I like a lot. I really like her a lot. So, I have three people that I'm looking at, and there are a couple of others."
Trump now favors Yellen's low interest rate policy. He said in July of Yellen, "I'd like to see rates stay low. She's historically been a low-interest-rate person."
Like other incumbent politicians, Trump finds the allure of easy money irresistible. The president is taking credit for record stock prices. He does not want to be left holding the bag if any bubble in stocks or bonds should burst. That means keeping artificial stimulus flowing.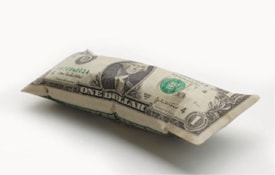 Metals investors expected Yellen to be good for metals prices when she was initially appointed in 2014. She was thought to be the most accommodative person to ever lead the Fed, having advocated for exceptional measures such as negative interest rates. Yellen has instead implemented several small interest rate hikes.
But the Fed continues to say it would like to see higher inflation rates, with government-reported numbers coming in well under 2%.
Meanwhile, gold and silver prices are well above their 2015 lows. They still have a very long way to go before regaining the highs put in in 2011 under Yellen's predecessor, Ben Bernanke.
However, it is still hard to imagine a Fed Chair who is more bullish for precious metals. Not only does Yellen openly talk about wanting to engineer a higher inflation rate, but also she remains a believer in QE (Quantitative Easing) and the other tools the Fed used to combat recession following the Financial Crisis. There is little doubt how she would respond to more financial turbulence during the next few years.
---