Crooked bankers are all over the headlines again.
The world's largest metals hedge fund, Red Kite Management, Ltd., is suing Barclays for rigging copper prices. Federal prosecutors launched an investigation of Wells Fargo bankers working on its foreign exchange desk Friday. And on October 23rd, a jury in New York convicted an HSBC trader of fraud.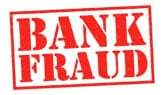 The HSBC trader, Mark Johnson, said he "thought we got away with it" to his coworkers after cheating their client in a massive foreign exchange transaction. But he was wrong. The jury found him guilty of his involvement in a 2011 exchange in which Cairn Energy Plc converted $3.5 billion dollars to British pounds.
Johnson had taken Cairn's order and promptly turned around to provide the details of the upcoming transaction to other HSBC traders. The front ran the client's order by buying pounds which they then resold to the client for approximately $8 million in profit. When Cairn complained about the high price at which their trade was executed, Johnson blamed the "Russians."
The investigation of Wells Fargo also involves foreign exchange. Federal agents got involved shortly after news that Wells Fargo had fired four traders and re-assigned a senior executive. Sources said the bank took this action after the completion of an internal investigation. Details as to which client was involved and how they were cheated are not yet public.
Few will be shocked if it turns out that Wells Fargo was swindling another customer. Over the past year, the bank admitted employees had created as many as 3.5 million phony accounts and charged related fees. We also know the bank has been overcharging clients for auto insurance and mortgage-related products.
The allegations at Barclays Bank on behalf of Red Kite are a variation on the same theme: abuse of the customer's trust. The complaint indicates that bankers used knowledge of the firm's open copper trades to profit at their client's expense.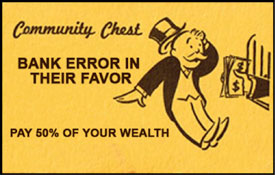 Very often in the commodity markets, when an investor places an order to buy or sell with a banker, the banker will take the other side of the trade.
Any loss becomes his gain. Red Kite hopes to recover $850 million in losses in the suit.
To have honest markets, people are going to have to be held to account. Unfortunately, it's unlikely a senior bank executive will be prosecuted even if it is warranted.
Regulators also aren't likely to punish pervasive fraud by revoking any bank's trading privileges. Some lower-level staffers have been fired and some of those could go to jail, but history shows that is about as far as captured federal officials are likely to go.
There is hope that the civil suits, like the one being waged by Red Kite, could bear fruit in terms of holding banks accountable. Civil penalties aren't the same as prison time, but if they are large enough perhaps it will give bankers pause.
There is also the market. In a story we can only hope is related, last week Deutsche Bank and Barclays both announced their trading revenue fell 30% in the third quarter. At some point, people will start to think twice about whether their bank can be counted on to treat them fairly and start looking for alternatives. Perhaps that has already begun.

About the Author:
Clint Siegner is a Director at Money Metals Exchange, a precious metals dealer recently named "Best in the USA" by an independent global ratings group. A graduate of Linfield College in Oregon, Siegner puts his experience in business management along with his passion for personal liberty, limited government, and honest money into the development of Money Metals' brand and reach. This includes writing extensively on the bullion markets and their intersection with policy and world affairs.