Valcambi Gold CombiBar - 50 Gram (50 x 1 Gram), .9999 Gold (1.608 troy Oz)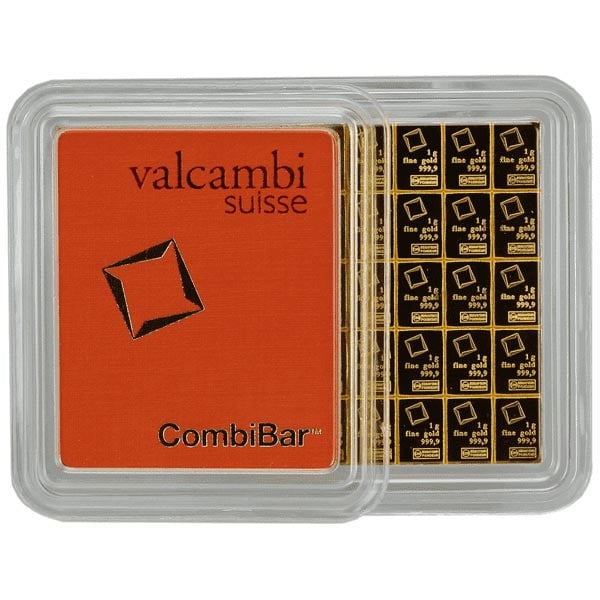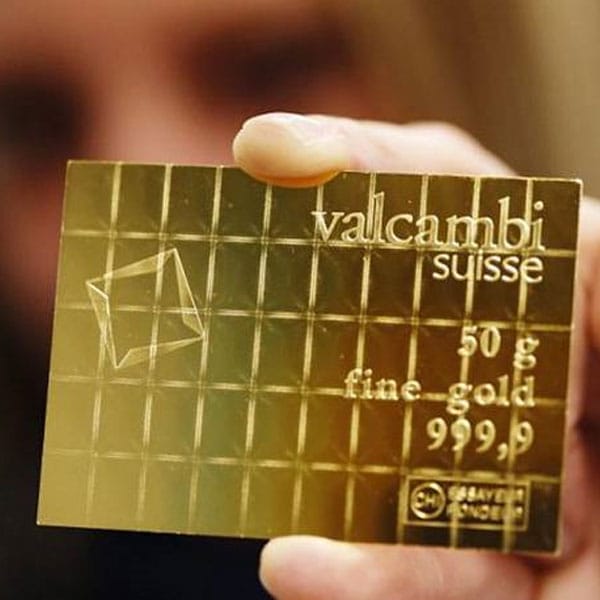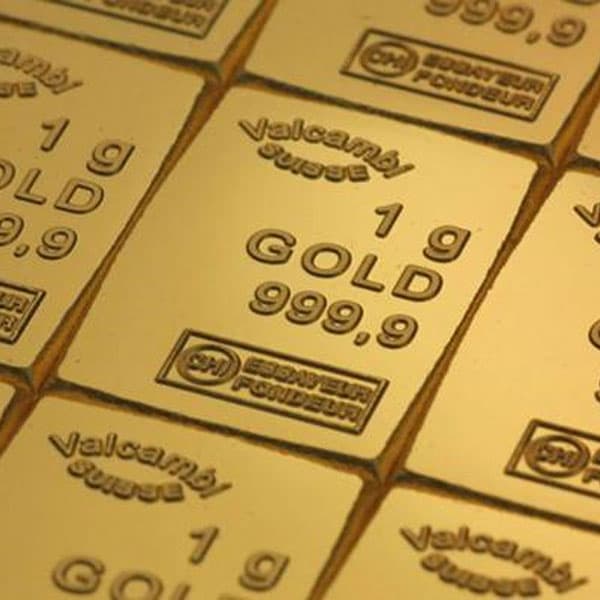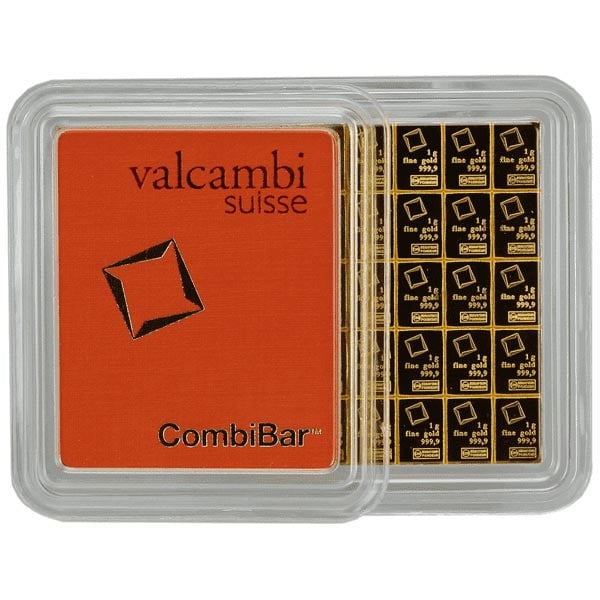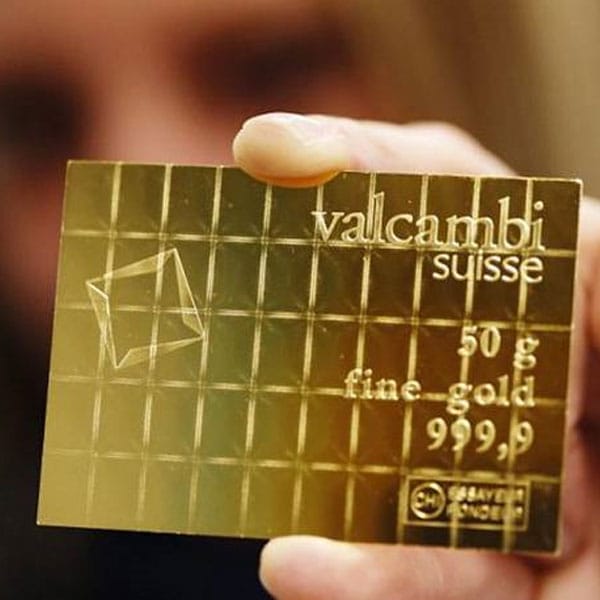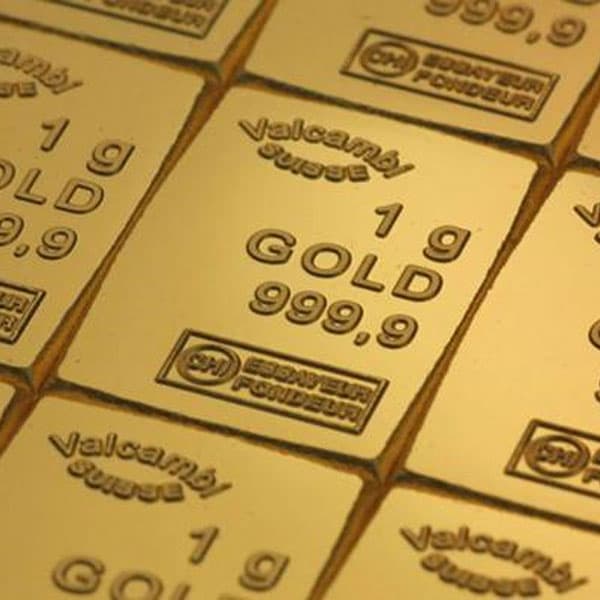 $3,507.80
(as low as $211.00 over spot)
Quantity
Premium/Unit
Total Price Each
1 - 4
$250.56
$3,547.36
5 - 19
$230.78
$3,527.58
20 - 40
$211.00
$3,507.80
41+
Call for discount.



Free Shipping
On All $199+ Orders
Sell to Us Price: $3,329.77 each
Buy 50 x 1 Gram Valcambi CombiBars
50 Gram Gold CombiBars are unique among gold bullion products. They are designed to be easily broken into 1-gram sections. Each of those sections carries the Valcambi hallmark and markings for its 1-gram weight and purity (.9999).
And this flexibility comes with a far lower cost than purchasing equivalent quantities of 1-gram bars. The low premiums make the Gold CombiBar a great option for buyers seeking fractional gold. Now investors who want to round out their stack with barter-ready gold bullion can save 50% or more versus the premiums associated with smaller-sized bars and coins. (Valcambi gold bar)
These versatile bars are produced by Valcambi - one of Switzerland's largest and most reputable LBMA-approved refiners. Valcambi is located in Balerna, Switzerland, and has been making beautiful bars since the early 1960s. Each Gold CombiBar is enclosed in a tamper-evident pack with assay information. (Valcambi Combibar gold)
Yes, prudent investors need to prepare for the end of the U.S. dollar and have a stack of metal on hand to use as money in its stead. The Gold CombiBar was designed for that purpose. The fiat dollar's value is based entirely upon confidence in our nation's economic strength and ability to meet its obligations. Because the federal government cannot restrain deficits, borrowing and spending that confidence is waning. Without a course correction, it will one day vanish.
And, if history is a guide, the confidence will collapse suddenly, catching the unprepared by surprise. Recent events in Venezeula are a good example of how a currency crisis strikes suddenly, leaving citizens scrambling to find alternatives to the official fiat money (the bolivar) - an extraordinarily difficult situation.
The truth is that very few Americans, outside the preparedness and precious metals community, have contemplated this dark possibility. Very few own gold or silver bullion coins, rounds and bars. That is unfortunate. Gold and silver are honest money which can not be borrowed, printed or spent into worthlessness. In fact, these precious metals are the only form of money to have survived the folly of man through the ages. (50-gram Valcambi gold bar)
It is high time to get prepared and there is no better way to do it than with the Gold CombiBar. Just remember, the Valcambi brand name and packaging carries value. It is therefore advisable to maintain your 50-gram Valcambi Gold CombiBars in their original packaging unless you need to separate some portion of you bar to complete a trade.
When it is time to re-sell your bars, any reputable bullion dealer will be happy to buy them, on-the-spot and at a fair price. You can find the price Money Metals is paying to purchase those bars on this very product page. We are proud enough of our very competitive pricing to post both our bid and ask prices online - live.
If you're considering buying gold bars from Money Metals Exchange today, call us at 1-800-800-1865.
Product Specifications
| | |
| --- | --- |
| Mint Facility: | Valcambi SA |
| Purity: | .9999 pure gold |
| Metal Weight: | 50 gram (1.608 troy Oz) - divisible into 50 x 1 gram |
| Length: | 74mm |
| Width: | 52.5mm |
| Thickness: | 0.85mm |
Sell to Us
We are buying this item back daily, and we pay you promptly!
Our current buy pricing is $3,329.77 each and we will buy up to 20 ounces at this price. Simply call us on any weekday to lock pricing at 1-800-800-1865.
Learn more about the process for selling to us here.
Shipping Info
We take great pride in the way your order is packaged and delivered.
You can expect:
Prompt Shipping – We ship orders shortly after your payment has been cleared – generally within 2 business days.
Fully Insured – We fully insure all shipments with Lloyd's of London.
Privacy – Your package will have no external markings that provide any clue as to the contents. Because we insure packages with Lloyd's of London, we do not declare a value or insure with the carrier.
Accountability for Package Contents – Your order will be packed under video surveillance, weighed and double-checked prior to shipping to ensure you receive exactly what you ordered.
Professional Packaging – Your order will be packaged securely and professionally.
Tracking – We will provide you with the carrier's tracking number for your shipment so you can monitor its progress and plan for delivery.
Signature Confirmation – Delivery carriers are instructed to request a signature upon delivery.
Cost to Ship & Insure
(absent periodic special offers for free or discounted shipping)
| Insured Value | Cost |
| --- | --- |
| Up to $198.99 | $7.97 |
| Insured Value | Cost |
| --- | --- |
| $199.00 + | FREE |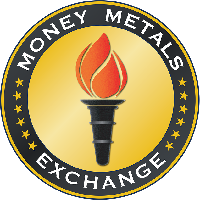 Sign in to Your Account
Please Sign In or Register to leave a review
First time bought metal from MMX. Good costumer service, several options to pay, quick shipping. Products came in sealed packaging, excellent quality, with certificates. What else can you expect? Thanks! Back soon…

Marla M.

April 21st, 2021

I love the idea of the CombiBar. It arrived immaculate in the Valcambi assay and I kept turning it over and over in my hands-- The back is clear and you can just see the solid stretch of the gold, and then you flip it over and see the lattice of the gram segments. I highly suspect the reason that so many of MoneyMetals' misc gram bars are Valcambi CombiBar portions is because it is incredibly tempting to open it and break it apart like a gorgeous Hershey's bar. I've resisted but I'd be lying if I said it wasn't tempting.

Great value in great format!

This format gives a flexibility in exchange that is unparalleled, coupled with MMX's price and shipping it is an unbeatable deal.