100 Gram Gold Bar (Brand our Choice)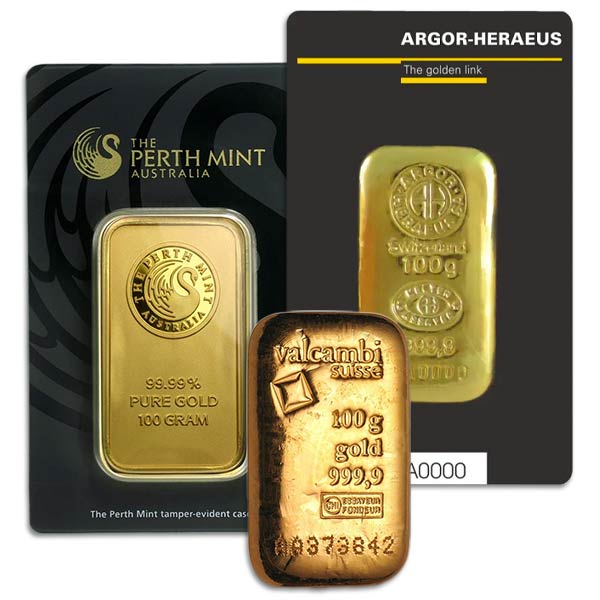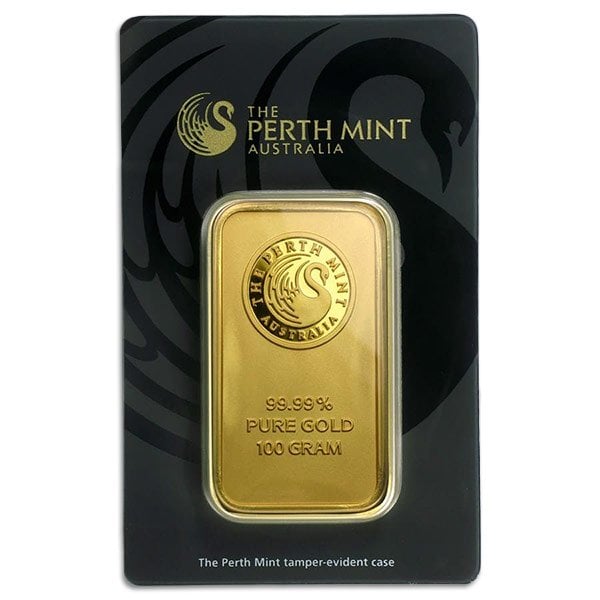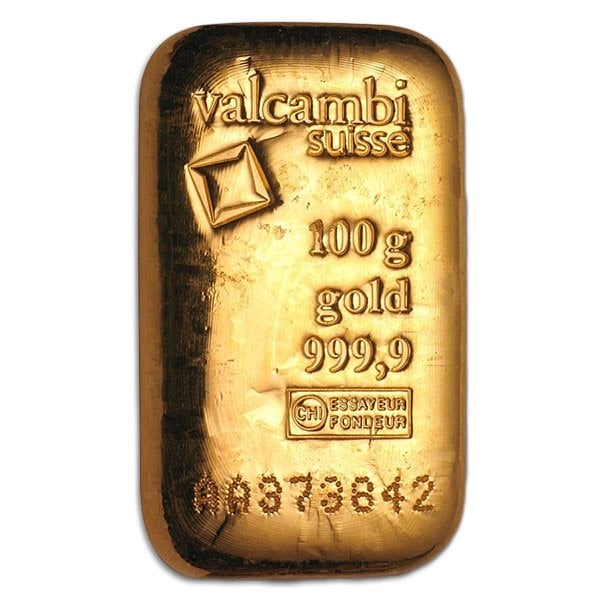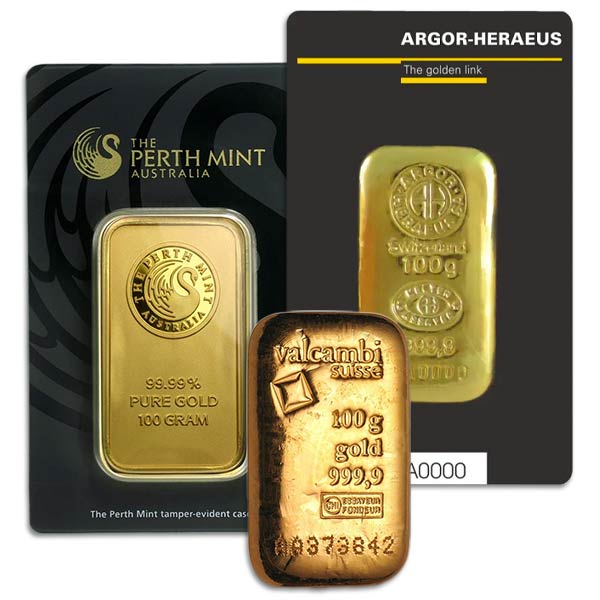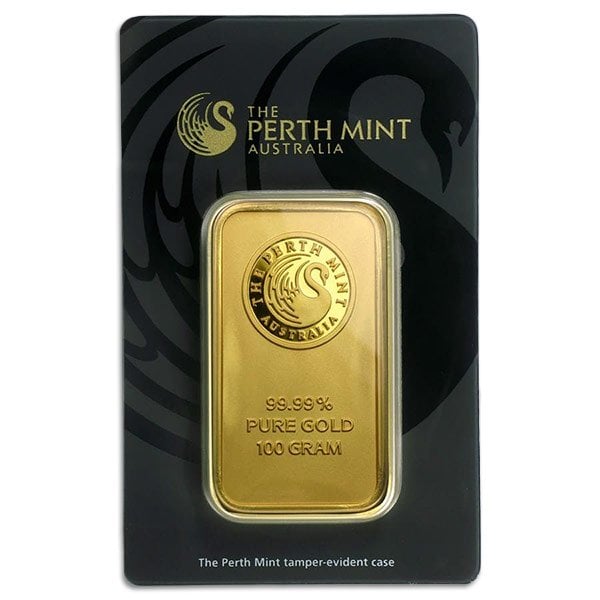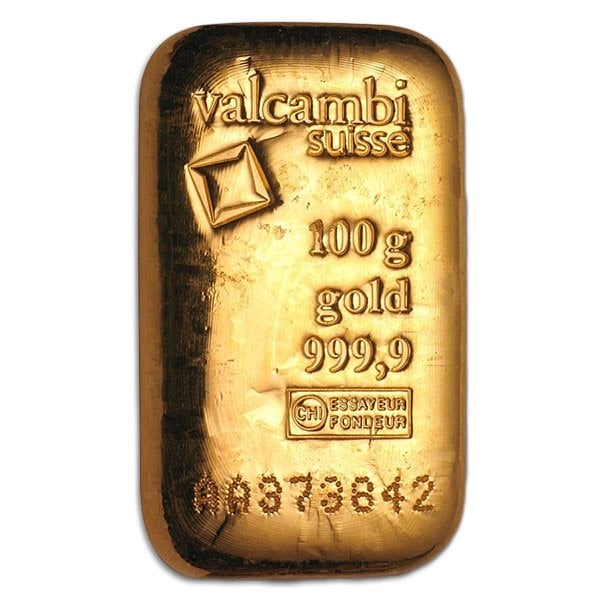 $6,206.31
(as low as $169.00 over spot)
These 100 Gram .9999 Pure Gold Bars will be both brand our choice and will either be a cast bar(s) or minted in assay bar(s)
Quantity
Premium/Unit
Total Price Each
1 - 4
$199.00
$6,236.31
5 - 9
$179.00
$6,216.31
10 - 25
$169.00
$6,206.31
26+
Call for discount



Free Shipping
On All $199+ Orders
Sell to Us Price: $5,952.31 each
The Advantages of Buying 100 Gram Gold Bars
Investors buy gold as a hedge against the depreciating US dollar and uncertainty. The 2008 financial crisis was a wake-up call for people who have done all of their saving and investing in conventional securities. They discovered, despite what their brokers and financial advisors told them, that true diversification can't be achieved by holding a basket of stocks, bonds, and mutual funds. At the end of the day, those are all paper assets.
Their value is 100% dependent upon the continued operation of the fragile interconnected global financial system. We have learned this system is complex, highly leveraged, and riddled with fraud. It is also completely dependent on perpetual supplies of stimulus in the form of debt at ultra-low interest rates. It is only a matter of time before another crisis collapses the confidence in Wall Street and all of the paper they have been pushing on Americans.
True diversification means holding some assets outside of the financial system. Investors need something that carries intrinsic value and does not have counter-party risk. Ideally, this will be an asset with the potential for the price to increase as confidence in the paper falls. That is why investors choose physical gold.
Investors choose gold bars because they generally offer lower pricing than government-issue coins. Bars also come specially packaged and protected in an assay holder with certification from the manufacturer regarding weight and purity.
The 100 Gram Gold Bar
Gold is concentrated wealth. A single bar, which can fit easily into your pocket, is the equivalent of several thousand dollars. It is private and portable. It requires very little space to store and can be easily hidden away.
Perhaps the best feature of these bars is their excellent performance as an investment over long periods of time. Your stock broker won't tell you, but gold has dramatically outperformed stocks over the past 20 years. And it is poised to do even better in the next two decades. The federal government is insolvent. Congress and the Fed have lost all discipline and have blown the largest debt bubble in the history of the world. The reckoning for this massive irresponsibility cannot be avoided forever.
Too much trust has been placed in Wall Street and the financial system. Despite the lessons of 2008, banks are even more leveraged than before. The exposure to the same complex derivatives involved in that melt-down has grown, not shrunk.
There is no substitute for buying gold at the lowest possible price per ounce from a reputable manufacturer. 100-gram bars are a fantastic choice.
Popular 100 gram Gold Bars
The Austrian Mint and the Perth Mint offer two of the most popular 100 gram gold bars. Both offer well-made and attractive bars and both have an excellent reputation with investors and dealers alike.
Comparing Premiums
The production cost is perhaps the largest factor when determining the premium buyers pay above the spot market price for raw metal when it comes to gold bars and coins. Government Mints tend to have higher costs and to charge higher premiums. Private mints and refiners, such as PAMP Suisse, Perth Mint, Valcambi Suisse, tend to be more competitive.
The size of the bar is also a factor. In general it requires less labor and machine time to produce a single larger bar than to produce multiple smaller bars. That is why the price per ounce for a single 100-gram bar is much lower than for 100 one-gram bars.
The quantity of bars involved in the transaction will also have some bearing on price. As you may expect, the more you buy the lower your price will be.
Money Metals Exchange publishes all of our pricing live, making it easy to compare premiums. Investors can compare premiums versus those for other gold products as well as versus other dealers offering the same 100-gram bar.
Gold bars are a bullion product (non-collectible) sold in high volume. Investors can expect premiums to be very low - just a few percent above the market value for gold.
100 gram Gold Bars for Short-Term Investments
Investors tend to buy gold for the long haul. However, 100-gram bars are among the best suited of bullion products for an someone making a relatively short-term trade. The bid/ask spread - the difference between what it costs to buy versus what is received when selling - is lower than for many other products. Investors can couple that low spread with low-cost storage at Money Metals Depository to avoid the delays and expense associated with shipping. There is no better way to trade physical metal - especially short term.
100 gram Gold Bars for Long-Term Investments
Gold bars purchased a low premium, from a brand-name manufacturer, are a great way to invest in and hold gold. And gold itself is an asset with literally thousands of years of track record. It has been a vehicle for wealth preservation since ancient times.
The sooner, the better for investors acknowledge that preparing for the decades ahead means changing some strategies that worked over the past several decades. The people of the world have certainly seen governments spend themselves into insolvency and fiat currencies, such as the dollar, do not last forever. Despite that, practically nobody is prepared for that to happen in the USA. All of the signs are there, but, somehow most people are caught by surprise.
Gold is a hedge against too much debt, too much money printing and against the unexpected. It has filled that role perfectly for most of recorded history.
Where to Get 100 gram Gold Bars?
100 gram gold bars are available through most dealers who trade in bullion products. Buyers can also find them listed at online auction sites and perhaps even the classifieds. It isn't hard to find 100-gram bars, at least for anyone with an internet connection.
It is important to note that where you choose to purchase may be a bigger consideration than getting a low price. The fact is that pricing is very competitive in the bullion markets and most reputable dealers will be close to one another. If you don't get the lowest price, you probably won't be out more than a few dollars.
However, if you buy a counterfeit bar from an unknown source or someone not properly equipped to test and guarantee purity, you could be out your entire investment.
While comparing prices, be sure to also do some due diligence on the vendor. Choose a firm with a track record of delivering promptly and standing behind their products. A quick internet search to see what clients have to say about the dealer can reveal a lot.
Conclusion
100-gram gold bars offer low cost, assurance and the highest quality. You can buy with confidence, knowing these bars will be in high demand when the time comes to sell.
Product Specifications
| | |
| --- | --- |
| Quality / Type: | Bullion, Uncirculated |
| Purity: | .9999 pure gold |
| Metal Weight: | 100 grams (3.2151 troy ounces) |
Sell to Us
We are buying this item back daily, and we pay you promptly!
Our current buy pricing is $5,952.31 each and we will buy up to 20 ounces at this price. Simply call us on any weekday to lock pricing at 1-800-800-1865.
Learn more about the process for selling to us here.
Shipping Info
We take great pride in the way your order is packaged and delivered.
You can expect:
Prompt Shipping – We ship orders shortly after your payment has been cleared – generally within 2 business days.
Fully Insured – We fully insure all shipments with Lloyd's of London.
Privacy – Your package will have no external markings that provide any clue as to the contents. Because we insure packages with Lloyd's of London, we do not declare a value or insure with the carrier.
Accountability for Package Contents – Your order will be packed under video surveillance, weighed and double-checked prior to shipping to ensure you receive exactly what you ordered.
Professional Packaging – Your order will be packaged securely and professionally.
Tracking – We will provide you with the carrier's tracking number for your shipment so you can monitor its progress and plan for delivery.
Signature Confirmation – Delivery carriers are instructed to request a signature upon delivery.
Cost to Ship & Insure
(absent periodic special offers for free or discounted shipping)
| Insured Value | Cost |
| --- | --- |
| Up to $198.99 | $7.97 |
| Insured Value | Cost |
| --- | --- |
| $199.00 + | FREE |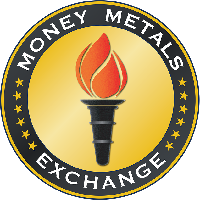 Sign in to Your Account
Please Sign In or Register to leave a review
Brady D.

October 2nd, 2022

Received the Valcambi bar. Heavy for the size . Shiping was fast after payment cleared.

Shannon K.

July 19th, 2022

I really appreciate Money Metals. Their customer service has been wonderful and their spot prices are lower than the competitors. This is the only place I buy gold now. As for this 100g random mint bar: If you want your bar in a sealed tamper-proof case, don't bother ordering this. I've purchased this twice now and both came as the loose Valcambi bar. Personally, I'm fine with that, but just wanted you, the buyer/investor, to know. Another reviewer mentioned asking for the sealed bar when purchasing, but I didn't do that.

Todd S.

November 11th, 2021

When I ordered this I expected to receive an assayed piece of metal but just got the bar. Am unsure how both are sold at the same price. Next time I will specify in my order and recommend doing the same to others.

Kai L.

December 23rd, 2018

Excellent customer service and speedy service!!!

I am very happy with my purchase. Excellent customer service and speedy service. I love the PAMP bar because it has tamper proof packing, unique certificate number on both the bar and tamper proof package and Veriscan technology to quickly scan your bar from your iPhone app to upload your myPamp account online. Highly recommend MMX and will continue doing business with MMX.